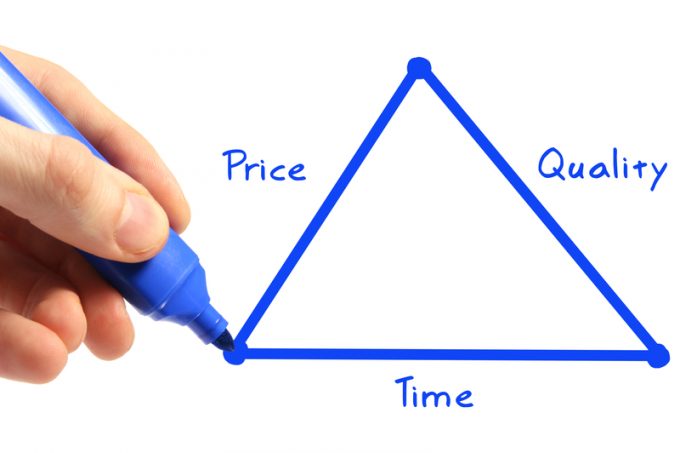 Pricing remains a significant bone of contention between supply chain partners, despite a strengthening of relationships.
Shippers, forwarders and airlines clashed at Air Cargo India in Mumbai this week, as they blamed high prices for any deterioration in service quality.
R Ravindra, deputy general manager for India's Agricultural and Processed Food Products Export Development Authority (APEDA) said: "Things are very bad in the perishables sector. Air freight rates in mango season increase by more than 25%. There is a rate for mangoes, and a rate for other perishables. Why, we asked? So they increased the rates for all perishables.
"There has to be a solution for this problem. It happens every year."
But Fitsum Abadi, managing director of Ethiopian Airlines Cargo, claimed his carrier offered the lowest possible pricing, adding: "The shipper deals with the forwarder, and they have their own pricing. The forwarder then squeezes us as much as possible on price.
"So we give a price as low as possible to the forwarder – but the shipper may not enjoy that price. It is not a transparent way of doing things.
"When we become close partners we can serve the customer, but if the focus is on squeezing profit from the airline, which then fails its service level, then the entire value chain will fail.
"We need to be better partners, and have to work together. We are not competitors. We need to talk together transparently."
But Phani Krishna, regional head of DSV Air & Sea, asked: "What is the right cost? There is so much discussion around pricing. We need to look at what is the optimum cost, and what you can provide for the right cost.
"Shippers are demanding more for less cost."
However, India's major automotive shipper, Tata Motors, said it only used air freight when it needed urgency and reliability – and understood that there was a price for that.
"We are a value-driven brand," said Sujan Roy, head of international business for passenger vehicles. "We want the maximum value for our customers. But we use air cargo for very important parts which have to arrive on time. Air cargo is for reliability, and so cost is not so critical."