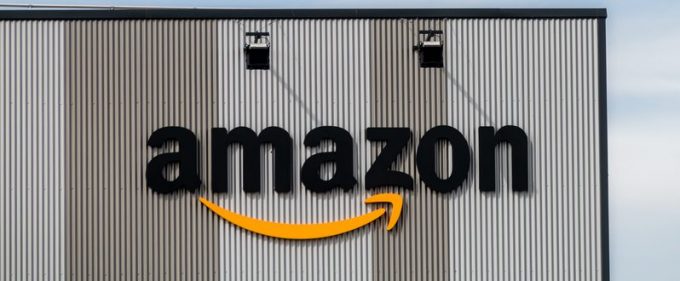 Supply chain constraints and associated rising costs in transport and warehouse and fulfilment centre labour are set to cost Amazon an extra $4bn or so in the fourth quarter.
The e-commerce giant released its third-quarter results late last week, which reveal that supply chain problems and scare labour availability cost Amazon $2bn extra during the period.
During an earnings call with analysts, CFO Brian Olsavsky said: "The $4bn [extra cost] is going to be pure variance year over year. That's what we've identified – $2bn, roughly, of labour inflation and $2bn of operational disruption, mostly through higher transport costs.
"That's not ideal for us, but it's highly leveraged, mathematically, on a cost per unit shipped," he added.
Amazon's SEC filing last week revealed that its logistics costs – which include sortation and delivery centres as well as transport – have soared over the course of this year: growing from $15.1bn in Q3 20 to $18.1bn this year, while year-to-date logistics costs increased nearly 40%, to $53bn, compared with $39.7bn for the first nine months of 2020.
"The increase in cost of sales in absolute dollars in Q3 21 and, for the nine months ended 30 September, compared with prior year periods, is primarily due to increased product and shipping costs, resulting from increased sales, costs of expanding our fulfilment network and increased wage rates and incentives, and fulfilment network inefficiencies resulting from a constrained labour market and global supply chain constraints," the firm said.
"We expect our cost of shipping to continue to increase to the extent our customers accept and use our shipping offers at an increasing rate, we use more expensive shipping methods, including faster delivery and we offer additional services.
"We seek to mitigate costs of shipping over time, in part through achieving higher sales volumes, optimising our fulfilment network, negotiating better terms with our suppliers and achieving better operating efficiencies," it added.
However, it also predicted sales growth would begin to tail off in the fourth quarter, as social lockdowns ease and consumers return to physical shops.
"We expect our net sales growth rate to decelerate in Q4 2021 compared to the increases we experienced in 2020. In addition, these direct and indirect factors have made it difficult to isolate and quantify the portion of our costs that are a direct result of the pandemic and costs arising from factors that may have been influenced by the pandemic, including increased wage rates and incentives and fulfilment network inefficiencies resulting from constrained labour markets and global supply chain constraints.
"We expect these factors and their effects on our operations to continue into Q4 21," it said.