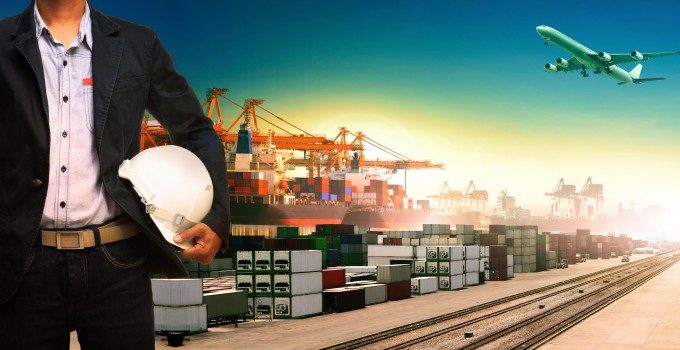 Container shipping lines and freight forwarders serving Europe's two most important deepsea container trades are likely to see a return to growth next year, according to Journal of Commerce chief economist Mario Moreno.
Addressing the JOC's Container Trade Europe event in Hamburg this morning, Mr Moreno said both the Asia-Europe and transatlantic routes would see increased volumes in 2016.
While Asia-Europe volumes this year are expected to contract by 3.5%, Mr Moreno predicted that, in 2016, westbound volumes from Asia to Europe would grow by 8.1% to reach around 15m teu. He explained that the strong growth prediction was partly as a result of this year's decline, which he said he had been surprised to see.
He said: "The Asia-Europe trade has been in a clear downward trend this year, which I find strange because the economic conditions in Europe have improved this compared with 2014, and consumer spending has been leading that. But that hasn't been reflected in trade volumes, which I think is about concerns over the Greek situation and the strength of emerging markets which have hampered business confidence."
However, he argued that these factors were likely to dissipate next year.
"Eurozone growth will improve, due to monetary stimulus and pent-up demand – consumer demand is expected to lead the economy once again, and that's important because it boosts demand for Asian goods, and at the same time the euro is expected to strengthen against bot the yen and yuan," he said.
In contrast, the Europe-Asia backhaul route is expected to grow by 0.8% this year and remain entirely flat next year at 7m teu, as China's economy continues to slow and European exports to the country stagnate.
Cyrus de la Rubia, chief economist at HSH Nordbank, said the trades most exposed to the Chinese slowdown were intra-Asia, Latin America-Asia and Africa-Asia, as these regions had the highest proportion of exports to China – especially given their reliance on commodities.
Meanwhile, European exporters to a rebounding US economy – also being led by vibrant consumer demand on the back of increasingly strong employment figures and favourable dollar-euro exchange rates – were likely to see westbound transatlantic volumes hit an all-time high this year, with 2.1m teu shipped from Northern Europe and 1.1m teu transported from the Mediterranean, representing year-on-year growth of 4.8% and 6.2% respectively.
"The US economy, which grew 3.7% in the second quarter, has resulted in higher levels of consumer spending and construction activity. New car and light vehicle sales in the US hit their highest level since 2005 in August, and auto parts, which are the biggest single containerised cargo in the trade, has risen 19% this year, while tyre volumes are up 4%," Mr Moreno said.
Furniture, the second largest westbound transatlantic cargo type, was up 12%, and he forecast growth of 6.4% in 2017 from Northern Europe to North America, with exports from the Mediterranean growing 6.6% on 2016.
The same is not true for US exporters on the eastbound leg, however, with European imports of US goods still some 85% below the 2008 pre-crisis peak, a trade Mr Moreno said had been held back by stagnation in France.
However, with yesterday's economic figures showing that the French economy had returned to growth, he predicted that volumes from North America to North Europe would grow next year by 2.2% and to the Mediterranean by 13.3%.