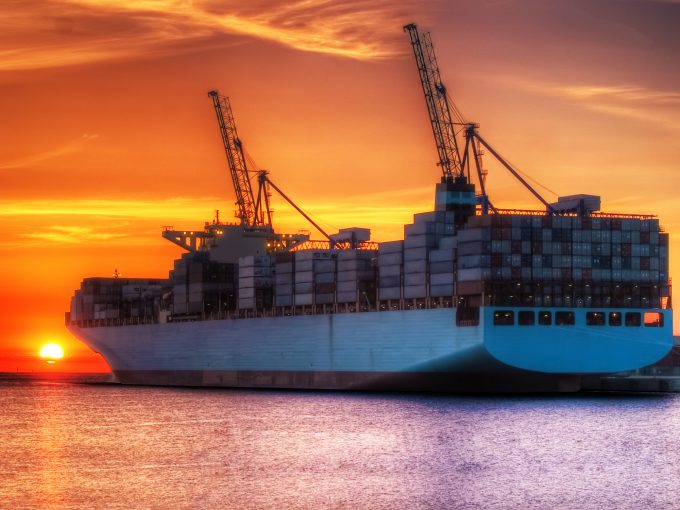 Against a backdrop of fully laden ships going into the peak season, Asia-Europe container shipping lines succeeded in implementing significant rate increases this week – and there is more to come, according to one analyst.
The North Europe component of the Shanghai Containerised Freight Index (SCFI) surged by a massive 77% this week, increasing spot rates by $526 to $1,206 per teu.
For Mediterranean ports, the SCFI's increase was a more modest 51%, driving container spot rates up by $396 per teu to $1,172.
And benchmarking and freight rate data analyst Xeneta suggests that the upward trajectory will continue towards $1,500 per teu, according to its projections for spot rates to North Europe.
"It is an amazing role reversal," said Patrik Berglund, chief executive of Xeneta.
Mr Berglund said data had been "pouring in" to Xeneta's platform from shippers and freight forwarders recording the successful impact of the 1 July general rate increases (GRIs). He said all the indications were for a "continuous upward adjustment" in rates.
One UK forwarder contact told The Loadstar today that if the trend continued, shippers would "soon be breaking down the doors of the shipping lines to sign contracts".
But they may find themselves being given the cold shoulder by carriers reluctant to commit to long-term contracts, preferring to ride the wave of the spot market surge.
In this scenario, shippers and freight forwarders "will have a huge plight", said Mr Berglund, "and be worried sick at the risk of short-shipped or rolled-over cargo".
The practice of rolling-over cargo for one or maybe more sailings tends to happen in a bull market for cargo as carriers take "revenge" on "disloyal" shippers by choosing to ship higher-paying containers. This could prove a supply chain nightmare for affected shippers who would not be able to accurately confirm the arrival date of goods to their customers.
The Asia-Europe carriers thus find themselves in an unusually strong position at exactly the right time of the year – the start of the July, August, September peak season.
Although Mr Berglund cautioned that it was "probably too early" to say that carriers were out of the woods, their position was "certainly healthier than a few months ago".
Meanwhile, spot rates also improved for carriers on the transpacific trades, with rates to the US west coast up by 61%, to $1,209 per 40ft, and by 19% for US east coast ports, to $1,785 per 40ft.