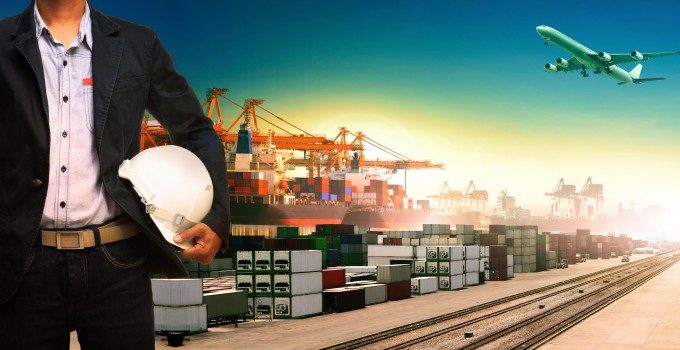 PRESS RELEASE:
BOSTON, March 16, 2021 /PRNewswire/ — SmartKargo, a leading Cloud provider of air cargo solutions that extend markets and enhance revenue growth for global airlines, announced it has secured a strategic growth investment from M33 Growth, a Boston-based venture and growth stage investment firm.
M33's investment in SmartKargo comes as a growing number of airlines are embracing the company's platform and solution. Specifically, the company has recently launched innovative solutions that quickly enable global airlines to open new streams of revenue with e-commerce shipping and package delivery to the door. As global e-commerce sales accelerate from an estimated $5 trillion sales globally this year to a projected $6.4 trillion in 2024. SmartKargo solutions are a compelling shipping method for online retailers. Airlines in Brazil, Canada, Mexico and Norway are among the early adopters and have significantly grown cargo revenues by shipping e-commerce products on passenger airplanes.  SmartKargo is the world's only service provider with a comprehensive end-to-end eCommerce shipping solution for Airlines.
"The proven success of SmartKargo as a leader and innovator in the air cargo technology sector comes at a time when airlines are looking for new revenues and retailers are seeking speedy solutions for the delivery of their products," said Brian Shortsleeve, Co-Founder and Managing Director of M33 Growth." The investment from M33 Growth underscores our confidence that SmartKargo is well positioned to grow while continuing to innovate and provide excellent customer service."
SmartKargo disrupts the traditional approach to the air cargo business with their pioneering Cloud platform. The platform can be set up and launched quickly. Their flexible approach means they can "wrap" the e-commerce solution around legacy air cargo systems and add the fast-growing e-commerce segment in just a few months.
"We believe that M33's investment and knowledge will help us bring our product to more customers worldwide and while continuing to build out our leading capabilities," said Milind Tavshikar, CEO of SmartKargo. "Our innovation in technology and deep domain experience is creating a tremendous first mover's advantage for our customers. We are thrilled to be working alongside the highly successful advisors at M33 and look forward to accelerating our growth and completely changing the game for the global air cargo industry."
"We are very excited to have M33's network and experience onboard as SmartKargo reaches escape velocity," said Chris Cheever, co-founder and partner at Fontinalis Partners.
"We see phenomenal opportunity in our partnership with Milind and his team, not only because of their deep experience in the airline cargo industry, but also because of their continued drive to innovate and identify opportunities that we believe can increase profits for their customers," Shortsleeve said. "SmartKargo is a classic case study on constructive innovation that we believe will be transformational for airlines and e-commerce in years to come."