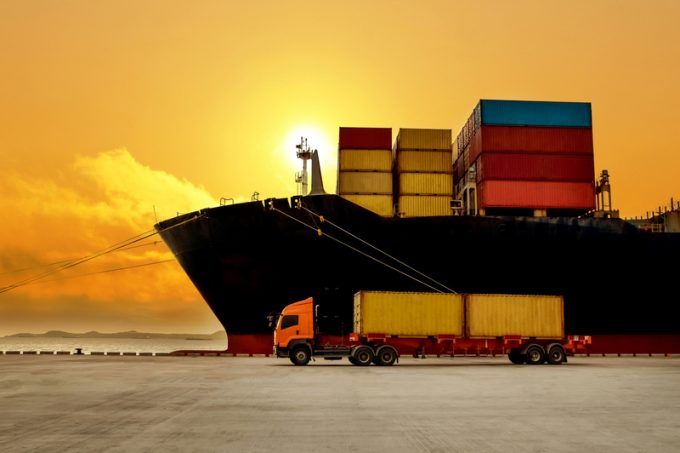 UK importers are facing "numerous challenges" these days. They include port delays, vessels diversions, a shortage of haulage availability and limited slots at ports to collect containers.
Forwarders have reported significant issues with the UK's inland container transport, which were exacerbated by last week's bank holiday.
The lack of haulage capacity is one of the biggest problems: a number of EU drivers are not working, either because of holidays or quarantine requirements, and the overall pool of drivers has been reduced by many others who were furloughed in lockdown and then got other jobs in retail and e-commerce distribution that pay better.
Some haulage companies lowered tariffs for key customers during lockdown, but did not expect the current spike in volumes; some returned trailers only to find them difficult to procure now; and social distancing means a two-hour unload now takes double the time, creating knock-on delays.
"To offer an idea of the challenge, one shipping line advised us today that a haulage booking could only be accommodated for delivery nearly two weeks later," explained Tony Cole, head of supply chain for Davies Turner.
"Considering the issues being faced, Davies Turner is using every resource possible to minimise the impact to its customers , including using independent hauliers to offer timely deliveries, but there appears to be a transport shortage across the industry.
"We understand many haulage companies have reduced the number of their drivers since the outbreak of Covid-19 and are reluctant to increase capacity in light of the number of blanked sailings and the uncertainty of future volume levels."
And one forwarder cited vessel diversions and congested ports, reporting: "There are high volumes on each vessel now and vessels have been diverted," said one forwarder, and adding that Felixstowe had experienced high volumes amid fewer rail services, and Southampton had faced "heavy delays", although that was improving.
Another forwarder said there were "no signs of the situation easing", and that hauliers had no visibility of what is on the water, so could not plan for volume surges.
Mr Cole said: "There is no doubt many importers are dissatisfied with the various challenges being encountered, and this can be particularly concerning for time-sensitive goods being planned for shipment by ocean. This is why we continue to offer clients our Express China rail solution, which can often transit time savings versus ocean."