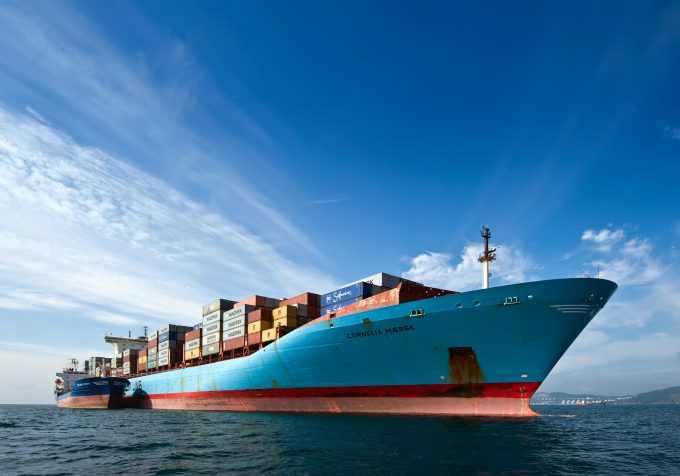 In a significant setback for carriers hoping to improve profitability, ocean freight benchmarking platform Xeneta reported that long-term container contract rates had fallen by an average of 4.2% in April.
Oslo-based Xeneta, which tracks crowd-sourced data from over 110 million contracted container rates, recorded a 4.8% decrease in contract rates between Asia and North Europe and a 3.4% reduction in transpacific headhaul contracts.
The decline followed "steady increases" achieved by container lines in the previous two months of Xeneta's XSI Public Indices report.
"This is a real turn of events," said chief executive Patrik Berglund.
"The past two months have seen the industry halt a long-term rates decline and achieve some much needed respite, with rate rises of 2.5% in February and a more modest 0.5% in March.
"In that context, a 4.2% fall comes as a slight shock to the system and will have many in the industry reassessing the short- to medium-term forecasts for their business."
Indeed, carriers appear to have enjoyed a reasonable first quarter, Cosco posted a $102m net profit this week and the indications are that Hapag-Lloyd will also be in the black when it reports its Q1 numbers next Thursday, so the trading outlook from the German line will be particularly interesting to hear.
In the past month, container spot rates have come under pressure on both the Asia-Europe and transpacific trades, shedding around 30% and 20% respectively since the beginning of the year, and this will have had a big influence on the negotiations between carriers and BCOs for mid- and long-term contract rates.
The bellwether Shanghai Containerized Freight Index (SCFI) had not been published at the time of writing today, but taking a poll of other spot indices, the current market rate for Asia-North Europe is around $700 per teu, with $725 per teu achievable for Mediterranean ports.
Elsewhere, transpacific spot rates are reported "stable" at approximately $1,600 per 40ft for Asia to the US west coast and $2,700 to east coast ports.
The softening of spot rates on the route has been attributed to the front-loading of cargo in the final weeks of 2018 in order to avoid a hike in import tariffs on a raft Chinese goods.
Nevertheless, there are signs that carriers may have had some success in hiking new annual contract rates, effective 1 May.
According to a report from Alphaliner, transpacific carriers are said to have achieved gains of "some 30%" from Asia to the US west coast, as well as driving through floating BAF surcharges in anticipation of the looming fuel cost increases resulting from the IMO 2020 sulphur emissions cap.
George Griffiths, editor of Global Container Freight Market at S&P Global Platts, said: "There are still questions as to when these come into force in the market, with the lion's share due to kick in at the start of Q4, but some BCOs have negotiated other start dates, although most will be in place by 1 January.
Meanwhile, Maersk has announced it will increase all transpacific headhaul contract rates due to expire on 1 June by $600 per 40ft. It warned that if it did not receive a written acceptance from customers, "shipments tendered shall be charged at a higher tariff rate until Maersk is able to obtain your written agreement".