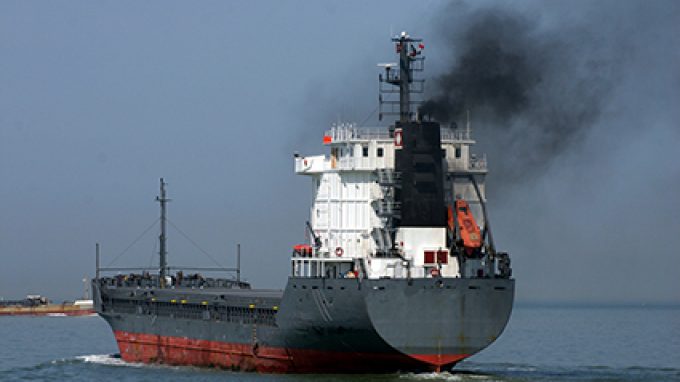 Supply chain procurement platform Shipsta is to add a carbon footprint measure to its system.
This will allow shippers to measure their impact on climate change as new carbon capture and storage (CCS) systems boost the battle for green competitiveness in what is becoming a crowded field.
As the dust settles around Europe's Fit For 55 announcement of mid-July, some in the EU reckon only minor amendments will be made to a policy that is expected to be enforced in 2023.
Key to the next stage in maritime decarbonisation will be carbon pricing, with technological developments anticipating that move already being touted, including ShipstaPLANET and Calix, both of which could have a broad appeal across supply chains.
ShipstaPLANET will form part of platform's procurement package which is designed to offload the complexities and administrative burden of freight tendering for large enterprises. ShipstaPLANET, a bolt-on to the procurement system, will then calculate the shipment's door-to-door carbon footprint and incorporates carbon emissions data into the systems RFQ and analytics workflows so it can be weighed up along side other factors, such as price and capacity when contracting freight.
"It is a system many of our clients have been calling for," Shipsta CEO and founder Christian Wilhelm told The Loadstar. "You can order pizza, or airline tickets through your smart phone, but there is nothing for cargo shipping, so we wanted to make it that simple."
Using an algorithm, Shipsta analyses thousands of vessel and service options for moving cargo, adding the price, lead time and capacity, and identifying the best carrier for the shipper accounting based on their needs and priorities. It uses information from all modes, including types of truck, aircraft, train and ship, the fuel they consume and their efficiency to calculate the carbon cost of each cargo movement.
According to Mr Wilhelm, cargo owners want three major elements when procuring transportation for their cargo: the simplicity of a single booking platform; transparency in their own supply chains; and to reduce logistics costs.
He said ShipstaPLANET would become the Booking.com of the supply chain, with the added visibility of knowing your environmental footprint. That would allow companies to choose the most climate-friendly method of transport, as well as benchmarking their footprint again Shipsta's analysis of the baseline carbon cost of a particular shipment.
Publicly listed companies will be particularly keen to show their green credential, believes Mr Wilhelm, but the key to the success will be when carbon pricing is introduced, then those companies already using such a tool will already have a competitive edge.
A procurement package can drive interested companies to look for greener methods, but the key to clean supply chains will be the technological advances of the key transport assets and, in particular, those that are already operating and will be around for another 20 years or more.
Carbon mitigation systems will be critical for these assets including trucks, trains and ships. One such system is the CCS developed by Australian cement company Calix.
Recast was originally designed to cut carbon emissions from a cement plant, but has been adapted to meet the specifications for a bulk carrier, and Calix claims the beauty of the system is that in some instances the transport mode can be carbon-negative, reducing the amount of airborne carbon as well as cutting emissions to zero.
The CCS uses heat treatment in a calciner to break down calcium carbonate, capturing carbon gases and producing calcium oxide. This can then be used in a CCS to capture carbon, reconstituting the calcium carbonate, which is chalk and an environmentally benign substance.
Brian Sweeney, a consultant and designer of the Recast system, told The Loadstar Recast could be adapted for use on trucks and diesel trains to reduce emissions substantially, or in some cases omit them altogether.
"Such a system would be well suited to trains operating in a country like India, which relies on diesel locomotives. It would have a fuel trailer with the carbon oxide on board and, as the chemical reaction takes place in the CCS, it will add heat energy to the exhaust gases, raising temperatures from 350˚C to around 500˚C, which can be used to drive a turbine, adding to the train's main engine energy."
Mr Sweeney admitted that the infrastructure system required for trucks would be more complex, with deposits required for unloading and loading carbon carbonate and calcium oxides.
Building work on a full-scale cement plant incorporating the Recast system is expected to begin soon, and this will produce the first zero-emissions cement by 2025, according to Mr Sweeny. Once that system is operational the conditions for producing the calcium oxide necessary to develop adapted systems for transport will be available.
"The running costs of the Recast system is broadly the same as operating a conventional diesel, but should carbon pricing be introduced, then the system will give the operator a clear competitive edge," he said .