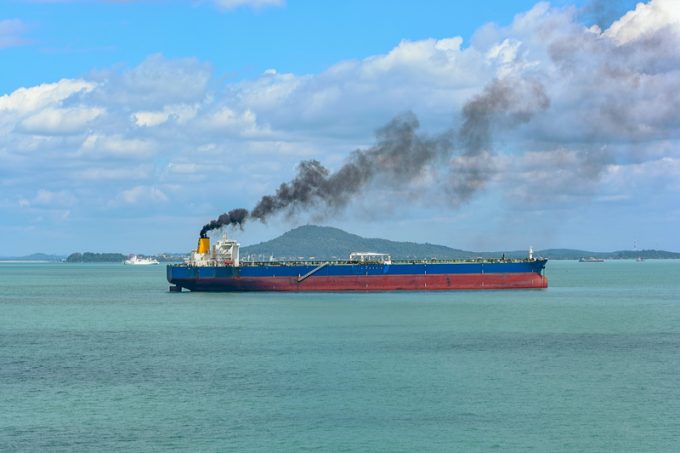 A coalition of global shipping associations and lobby groups have submitted a joint proposal to the International Maritime Organization (IMO) for a 10-year research & development (R&D) project to develop new technologies to reduce the industry's greenhouse gas emissions.
The promise of a combined $5bn over the next decade into the programme would be levied via a $2 per tonne global tax on fuel, according to a joint submission delivered to the IMO yesterday.
"The co-sponsors propose that core funding would be provided via a mandatory R&D contribution per tonne of fuel oil purchased for consumption which will be necessary to maintain an appropriate level of funding and to maintain fair competition between shipping companies," the submission document said.
It added that the industry groups believed that this scale of investment would result in the development of zero-emission vessels by 2030 – a date commonly accepted as being a critical juncture if the industry is to reach the IMO's GHG emission goals by 2050.
"The co-sponsors propose that core funding of approximately $5bn over the life of the programme would fundamentally alter the current level of investment in maritime R&D focused on the development of low-carbon and zero-carbon technologies.
"An effort of this scale is expected to be successful in identifying one or more technical pathways that can lead to the introduction of zero-emission vessels across the maritime sector by 2030 and beyond," it said.
The IMO's targets include a 50% cut in the sector's total GHG emissions by 2050, which will effectively require a carbon efficiency improvement of up to 90%.
"Meeting the IMO GHG reduction goals will require the deployment of new zero-carbon technologies and propulsion systems, such as green hydrogen and ammonia, fuel cells, batteries and synthetic fuels produced from renewable energy sources.
"These do not yet exist in a form or scale that can be applied to large commercial ships, especially those engaged in transoceanic voyages and which are currently dependent on fossil fuels," liner lobby group the World Shipping Council said in a statement.
The proposal  also includes establishing a International Maritime Research and Development Board (IMRB), a non-governmental R&D organisation that would be overseen by IMO member states.
Guy Platten, secretary general of the International Chamber of Shipping added: "We must not leave it to others to carry the burden of addressing the climate crisis. Nor will we ask others to decide the future of maritime. We embrace our responsibility, and we ask the world's governments to support our efforts.
"Greta Thunberg is right to say that 'creative accounting and clever PR' often lie behind supposed commitments to sustainability, but our plans are transparent, and our regulator has teeth.
"Now we ask the wider shipping community for their blessing. Change on this scale is difficult and often daunting. But in this case, it could not be more necessary."