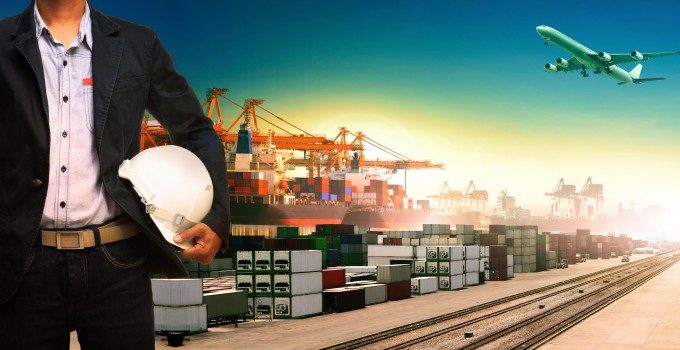 Ocean Three member carriers CMA CGM, CSCL and UASC are the latest alliance to announce blanked sailings on the troubled Asia-North Europe trade in April and May, as anecdotal reports suggest that spot rates have plunged to dangerously sub-economic lows of below $400 per teu.
Last Friday The Loadstar reported that the maiden voyage of the 19,224 teu MSC Oliver (pictured) had been a notable casualty of the supply-demand crisis plaguing the route after being temporarily idled in China as part of the 2M alliance's vessel blanking programme.
All four carrier alliances plying the Asia-North Europe route have now advised customers of cancelled voyages over the next two months – some sailings having been pulled with very little notice, throwing supply chains into chaos, causing major difficulties for shippers and receivers.
Alphaliner predicted two weeks ago in its newsletter that a year-on-year 9.1% weekly capacity hike on the Asia-North Europe trade would "trigger more rate turmoil", and with general rate increases abandoned and the Shanghai Containerized Freight Index (SCFI) falling through the floor, carriers now have little choice but to take emergency action by culling sailings.
And it is not only Asia-North Europe that is in trouble: "Freight rates to various other destinations are also coming under pressure," said Alphaliner, noting that the aggregate SCFI index had sunk to a five-year low on 3 April and only improved moderately last week by the temporary effect of an Asia-US west coast GRI.
Although the SCFI for Asia-North Europe has tumbled by over 60% since the start of the year, carriers have been able to absorb much of this due to the dramatic reduction in fuel prices, which at around $300 per tonne for heavy fuel oil is 50% cheaper than the 2014 average.
Using fuel consumption and liftings figures advised by carriers in 2014 annual reports, Alphaliner has estimated that the savings per teu could range from as much as $108 per teu for CMA CGM, to $57 per teu for Hapag-Lloyd.
According to Alphaliner's calculations, reduced bunker costs could give the major container lines an estimated aggregate $14bn of savings this year – providing action by OPEC or geopolitical tensions don't send the price of oil heading north again.
However, carriers are frittering this cost reduction bonus away, said Alphaliner, by discounting rates to fill ships.
The fear that the industry would use the fuel cost saving to discount rates was expressed by Maersk chief executive Nils Andersen in the company's third-quarter results teleconference in November.
He predicted that the nature of the industry meant carriers would "probably compete this away", ending up with price reductions.