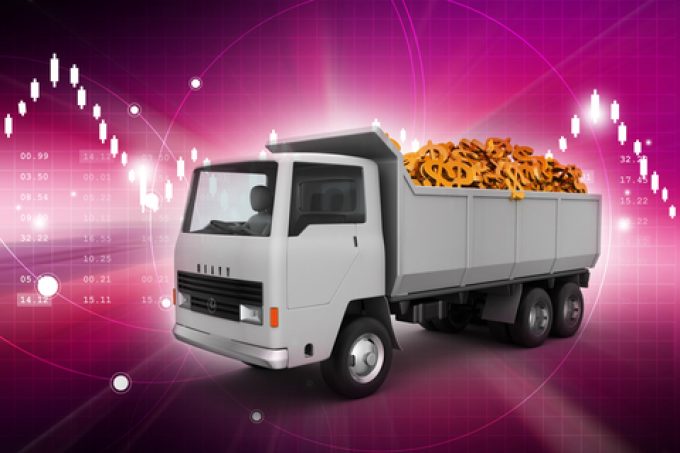 Faced with the prospect of further rate hikes in the trucking sector, shippers are grappling with questions about the most promising strategy to procure capacity. Some appear to have abandoned annual contracts to look for more flexible arrangements. The concept of running their own truck fleets is also looking more appealing, but hard to implement.
In its latest monthly update on the ground market, Crane Worldwide Logistics diagnosed a fundamental reassessment of procurement strategies.
"Shippers are rethinking their trucking procurement as carrier expectations rise," its analysts wrote in the update for September. "The acceleration of e-commerce and a resulting surge in freight demand during the past year are forcing US shippers to re-evaluate how they procure trucking capacity."
Crane noted that shippers have seen a lot of procurement costs escalate throughout the year, and trucking has been a painful factor in this. Contract rates have shown less dramatic surges than prices in the ad hoc market, but their rise has also been hard to swallow.
"Most clients have seen that the contract rates entering routing guides have increased 7% in the last two weeks compared to the previous two weeks," the report stated.
If the current trajectory holds, big truckload carriers' full-year per-mile rate metrics will be up by mid-teen percentages at the end of this year, the authors wrote.
Most forecasters predict the upward pricing momentum will carry well into next year. According to Crane, many large carriers see rates go up another 3 to 5% in 2022, possibly more than that.
As with fuel costs, this forces shippers to gamble, remarked Satish Jindel, president of SJ Consulting. They can try to hedge against longer lasting volatility with contracts, or allocate more traffic to the ad hoc market if they expect rates to drop at some point.
According to Crane, some shippers are foregoing annual bids entirely to ensure they do not lose capacity. The report's authors discerned "a willingness to change the annual contracting process, with businesses looking at both shorter and longer contracts and agreements that cover smaller sections of a book of business".
The ongoing scramble for capacity and the steep rate increases have made the concept of running dedicated truck fleets more appealing. Mr Jindel sees the likes of Walmart and Target move in that direction with vans to cover deliveries to consumers, although they use contractors rather than build up private fleets, he noted.
Setting up a private fleet in the current market conditions is very challenging, he observed. Trucks are in short supply, and the worsening driver shortage has made the recruitment and retention of these more difficult than ever, as private fleet owners are competing for them with the trucking industry.
Shippers that have their own fleet appear to be doing well, and some see opportunities in the present market. Johnsonville, a large sausage producer from the Midwest, is leveraging its private fleet of reefer trucks in conjunction with a network of carrier partners to launch a transport and logistics arm that offers spare capacity to the firm's customers as well as to other shippers. Beyond a transactional engagement, the firm's management views this as a springboard to develop more collaboration with other shippers.
Mr Jindel finds this tactic a very smart approach in the current market. He expects this to continue for some time.
To navigate through the turbulent market, Crane's analysts diagnosed a need for more collaboration with transport providers, involving better use of data. Mr Jindel raised a more basic form of collaboration by making the trucker's job easier, such as not having a driver wait several hours for his truck to be loaded.
This requires a change in mindset. "Shippers have always taken the attitude 'the trucker needs me, he will wait'," he said.