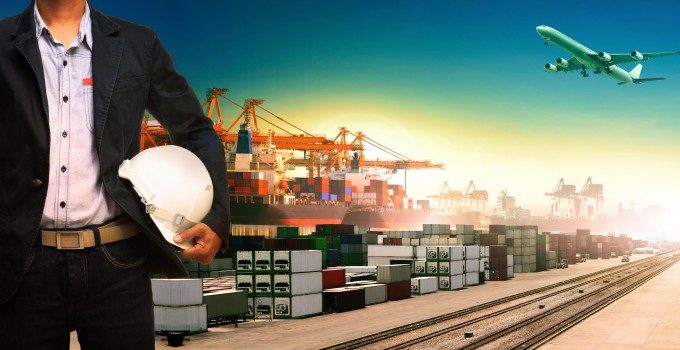 There are another 30 ultra-large containerships of between 13,300teu and 19,000teu due from Asian shipyards this year – a 50% increase on the number of such vessels in service at the end of 2013.
Too big for any trade other than Asia-Europe, these leviathans represent an essential part of the strategy of ocean carriers – to deliver lower unit costs on this highly competitive tradelane.
But their impact is now hurting every carrier on every trade, as each arrival triggers a cascade of bigger ships onto smaller trades that do not warrant capacity upgrades.
A dim view of the cascading process is the key point of Drewry's latest Container Forecaster report, which argues that the industry's "extended downcycle" is being exacerbated by the "constant delivery of new ships".
Furthermore, it warns that this global cascade "is now hurting the balance of the hitherto more robust north-south trades".
The consultants note, as an example, that the influx of cascaded 8,000teu ships on the Asia to ECSA trade, coupled with a dip in expected cargo flows, has resulted in significant declines in spot rates.
Drewry forecasts that the newbuild deliveries – which include around 80 of between 7,500teu and 13,300teu – will boost supply growth by 5.7% this year against anticipated demand growth of only around 4%.
The report warns that the worsening supply-demand imbalance, combined with the unceasing appetite of most carriers to protect market share, represents a "toxic mix for overall profitability".
However, the really bad news for carriers – especially those that are carrying huge debts from three consecutive years of losses – is the apparent absence of economic recovery until 2016, and even then, Drewry argues, is conditional on an orderbook contraction.
However, it notes, the global orderbook appears to have a new lease of life following a series of injections of outside equity.
Meanwhile, a glimmer of hope has appeared in the troubled Asia-Europe tradelane, with westbound spot rates today appearing to support the 1 April general rate increase gain of around $1,250 per teu for north European ports – albeit at a rate level still 30% below that at the beginning of the year.
But this newfound stability could be short-lived. Container derivatives broker Richard Ward, of FIS, attributed the boost to high vessel utilisation levels of over 95% following a number of blanked sailings and a post-Chinese New Year cargo surge, which does not look like lasting.
FIS noted that forward rates being agreed for the second quarter were down to around $800-$900 per teu, suggesting that the GRIs wouldl once again come under pressure, especially when utilisation levels fall later in the month.
Neil Dekker, Drewry's head of container research, summed up the uncomfortable outlook for carriers, and predicted no relief in the battle to win contract and spot business.
"The larger battle will be waged in the spot market arena, which suggests that rate volatility will continue for the time being."