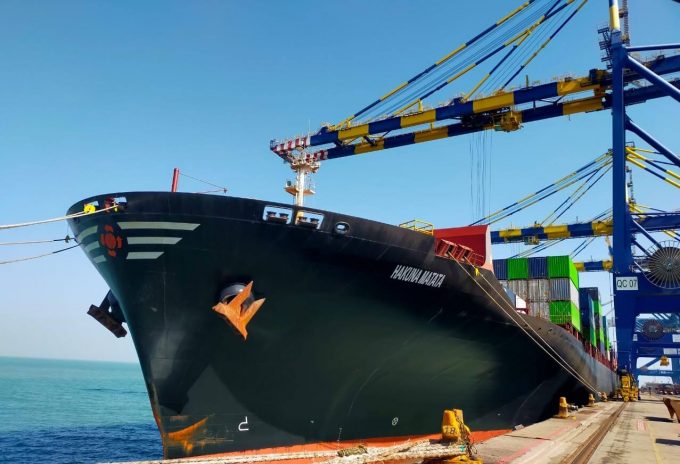 SeaLead Shipping has confirmed to The Loadstar it has suspended its Far East-US west coast service.
It follows other long-haul newcomers quitting such trades in the face of collapsed cargo demand – and its east coast service is also in doubt.
SeaLead, based in Singapore and Dubai, started out with a focus on Asia-Persian Gulf routes, but like several other regional carriers, jumped into the transpacific trades in August 2021, when Covid-19-related logistical bottlenecks propelled long-haul freight rates to historical highs.
A SeaLead spokesperson said, "SeaLead, like other shipping companies, keeps a close eye on market shifts and their effect on our business and clients. With this in mind, we have recently made changes to our network we believe will offer additional options and closely reflect changing customer demands."
According to the spokesperson, the US west coast service has been "paused", and the company would "continue to monitor the trade".
And a source at Taiwanese intra-Asia carrier TS Lines, which entered the Far East-US east coast trade through collaboration with SeaLead's service, believes the carrier wants to end that, and no transpacific service to the east coast is advertised on the SeaLead website, although it is still operating to the US from the Mediterranean.
However the SeaLead spokesperson explained: "We've revised this service and continue to provide options via the Suez Canal. This allows us to open up more options for customers in China, South-east Asia, Indian subcontinent, Middle East and the Mediterranean to the US east coast and offers US shippers eastbound capacity."
SeaLead said its focus remained on "updating and expanding our service schedules, with a special emphasis on schedule reliability and consistency".
Moreover, it says, it is "exploring new strategic partnerships that will expand the carrier's presence in new markets".
Meanwhile, after TS Lines moved into the Asia-Europe trades last March through a cooperation with CULines, in December the Chinese operator  terminated its vessel-sharing agreement with Antong Holdings and quit the Asia-Europe lane.
The TS Lines source said: "We're fulfilling our final shipments to Europe and the US east coast and expect to exit these lanes in March. Cargo volumes and freight levels have fallen so much, it no longer makes sense to continue."