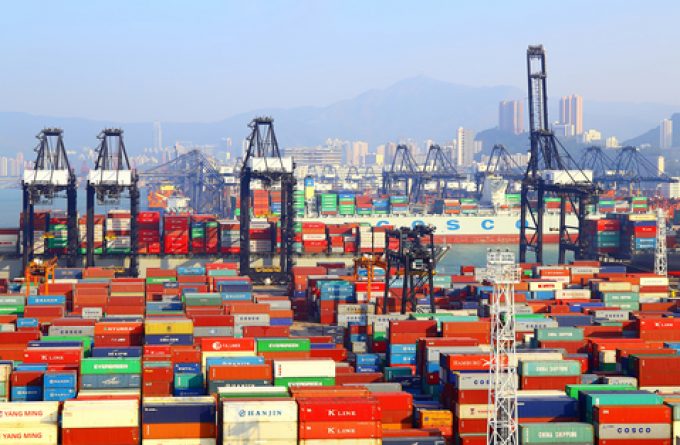 The US spot rate components of the Shanghai Containerized Freight Index (SCFI) tumbled again this week, shedding a massive $235 per 40ft for east coast ports and $95 for the west coast.
The rates fell 4.7% from Asia to the US west coast, to $1,935 per 40ft, and tanked by 7.5% to the US east coast, to drop to $2,901 per 40ft, falling back down to the pre-peak season levels of early August.
The transpac carriers need to ride out a few more weeks of weaker demand before an expected booking rush prior to the factory shutdowns for the Chinese new year holiday, which falls on 5 February.
Moreover, the Asia to US container lines could also see a spike in demand in the first weeks of next year, as the clock ticks on the 90-day postponement from 1 January of 25% tariffs on a wide range of Chinese imports imposed by the Trump administration.
On the Asia to Europe tradelane, despite predictions that the reactivation of a 2M Asia-North Europe loop would dampen spot rates, the SCFI actually recorded a 7.5% jump this week, to $832 per teu.
The positive sentiment will assist carrier negotiators in their current quest to raise annual contract rates on the route.
But the uplift in spot rates could be brief, according an analyst at S&P Global Platts, who told The Loadstar today: "Any increase in rates for the middle of December is likely to be short-lived. January seems to hold a better hope for raising rates."
Carriers are said to be "disappointed" at their inability to raise rates on the Asia-North Europe backhaul. Indeed, according to this week's Drewry World Container Index (WCI), the current spot rate between Rotterdam and Shanghai is $571 per 40ft, which is a third lower than a year ago.
A sales manager of a major carrier told The Loadstar recently that China's clampdown on the import of waste paper, cardboard and plastics had "knocked a big hole" in the line's eastbound bookings this year.
Meanwhile, the star performer for Asia to Europe carriers is the Mediterranean trade. The SCFI recorded a further 4.2% jump in container spot rates for Mediterranean ports this week, to propel the rate per teu to $821, representing an impressive 38% increase on the same week of last year.
One other significant adjustment on the SCFI this week was between Asia and South Africa, which recorded a drop of 14.4% on the week to $819 per teu. This will be of some concern to carriers operating on the route, not least as in the same week last year, rates were a much healthier $1,191 per teu.