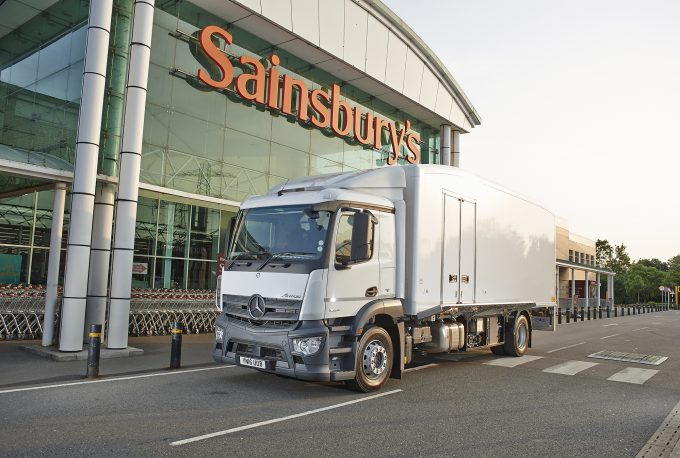 UK supermarket group Sainsbury's is set to become the first major fresh produce shipper to test a refrigerated delivery truck cooled by a liquid nitrogen-powered engine, which cuts out the need to use a diesel-powered genset.
The developer of the technology, UK-based Dearman, said the abolition of a genset means powering the reefer trailers is effectively emission-free.
Sainsbury's will trial for an initial three-month period the new technology, which "harnesses the rapid expansion of liquid nitrogen to deliver zero-emission power and cooling", on a truck based at its Waltham Point depot, delivering to stores in London.
Dearman added that the truck's journey would represent the "equivalent of driving over 14,500km in a modern family car – that's 10 trips from Land's End to John o'Groats. The trial will also save 37kg of nitrogen oxides and 2kg of particulate matter, compared to a similar diesel system".
Paul Crewe, head of sustainability for Sainsbury's, said: "As one of Britain's biggest retailers we really recognise the importance of reducing emissions, which is why we're working hard to cut carbon emissions by 30% between 2005 and 2020.
"This trial with Dearman is just one of the innovations we've introduced to help us towards this goal. Their zero‐emission system is really exciting, to be running a liquid air engine quite literally means our cooling is running on thin air!"
Dearman founder and chief executive Toby Peters added: "Sainsbury's is demonstrating real leadership by embracing cutting‐edge British engineering that delivers performance alongside positive environmental impact.
"The first commercial deployment of Dearman's zero-emission transport refrigeration system is a significant milestone for the company, for our technology and for our vision to make the world a cleaner, cooler place."
It is not the only avenue of emissions reduction that Sainsbury's has applied to its perishable supply chain. Earlier this year it announced that it would replace the R404A cooling agent used in both its reefer transport and supermarket fridges with R-45A, which can reduce emissions by some 45%.