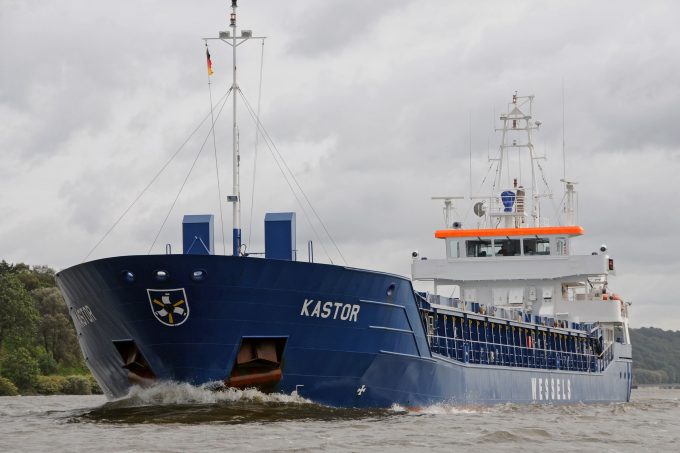 Rhenus Group has increased its shareholding in German ship manager Arkon Shipping to 40% and will establish a joint investment company to expand the fleet.
Arkon currently manages 120 vessels, including 53 containerships ranging from 700 to 3,500 teu, 41 "minibulkers" and 23 heavylift vessels, and is involved in shipbroking and sale and purchase.
Rhenus says it sees Arkon Shipping's expertise as another dimension to its logistics portfolio.
Thomas Maassen, a member of the Rhenus Port Logistics management team, explained: "European shortsea shipping is part of the range of services provided by Rhenus. We've been able to gain a partner in Arkon to significantly expand this service and make it more flexible."
Arkon managing partner Torsten Westphal, said: "During times of general consolidation in the shipping world and with increasing digitalisation, the forming of industrial partnerships makes sense and is a beneficial step."
Indeed, Arkon claims to be at the forefront of innovation in shipping design and in January attended the keel laying and steel cutting ceremony for a newbuild 1,004 teu ship, tailor-made for charterer BG Freight Line.
The vessel will be fitted with an exhaust emission cleaning system (known as a "scrubber") to allow the ship to burn cheaper heavy fuel oil in the ECA regions of the Channel and North and Baltic seas.
BG Freight Line has a number of ships on charter through Arkon, deployed on its Irish Sea and UK east and west coast services.
Given the current tight margins for feeder operators, cost savings of any description are a constant challenge. Moreover, with the decline in the number of ocean carriers in the past year, due to mergers, acquisitions and the bankruptcy of Hanjin Shipping, feeder operators are at the mercy of what is known in the business as the LCD (lowest common denominator) effect: when feeder freight rates are driven down by the increased buying power of the surviving liners.
One European feeder operator senior manager told The Loadstar he had "been put on notice" by Japanese carriers K Line, MOL and NYK of a rate review and added: "I don't expect they want to give us an increase."
Feeder operators are suffering from a double-whammy of a spike in bunker prices as, after months of decline, charter rates are heading up, with options and terms and conditions being tightened.
"We have made an attempt to put up our rates," said the manager, "but we are being told by the deepsea boys that 'it is not the right time'.
"We also do not know accurately what volumes we will need to cover and although the [reshuffled alliances'] hub ports have now been sorted, the berthing windows have yet to be finalised," he said.
"I think we are talking about several weeks of transhipment chaos."
But he added: "But that could give us a silver lining of ad hoc business."