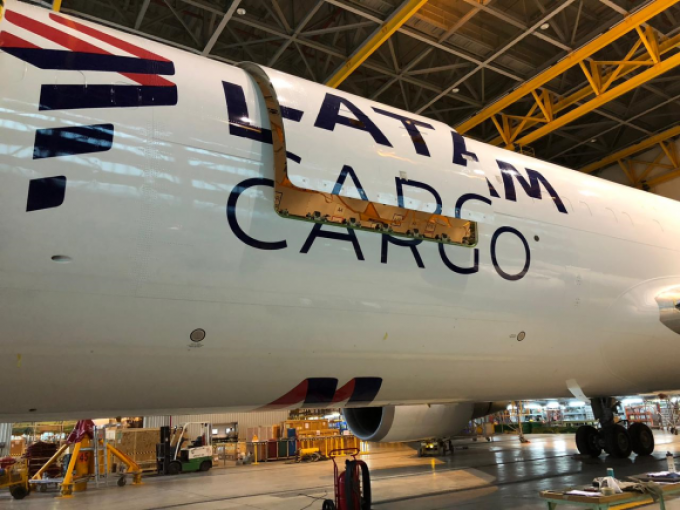 The three largest air cargo carriers from Latin America are preparing to end their time in bankruptcy protection.
After LATAM, the region's biggest player, filed its restructuring plan last Friday, the parent of Aeromexico submitted its revamped reorganisation proposal five days later.
Meanwhile, Avianca had announced that a US bankruptcy court had accepted its reorganisation plan, which will see the company domiciled in the United Kingdom.
According to Aeromexico, its revised proposal has the support of strategic partner Delta Air Lines and a group of long-term Mexican investors, which should take care of foreign investment requirements. The hearing to approve the plan has been scheduled for next Monday.
LATAM expects its hearing on 22 January, and its plan envisages control of the airline group to go, largely, to its creditors, who could end up commanding about 70%, with the remainder controlled by existing shareholders.
The agreement with its creditors keeps the course of LATAM's exit from bankruptcy protection in its own hands. Latin American carrier Azul has said it would buy its larger rival if an opportunity arose.
Under the exit plan LATAM would emerge from Chapter 11 $7.26bn in debt, down almost $4bn from the deficit when it entered bankruptcy protection last year, and liquidity of about $2.67bn. Management says it intends to launch an $800m common equity rights offering, wants to raise a $500m revolving credit facility and about $2.25bn in new money debt financing, either through a new term loan or new bonds.
In the cargo arena, Latin American carriers' tally of cargo ton-miles in October was 6.6% below their level of October 2019, the only region where cargo traffic has not exceeded 2019 levels, although the deficit has been shrinking.
In its analysis of global airfreight trends in October, IATA noted that a reading by segments rather than airlines' region of registration showed some routes performed well, suggesting that Latin American airlines lost market share to rival carriers serving their turf.
According to Andrés Bianchi, CEO of LATAM Cargo, his carrier has been going strong in the freight business this year. It has deployed up to 65 widebody passenger planes on cargo missions to supplement the capacity on its freighters.
In recent months, the major economies in the region have relaxed travel restrictions, so those passenger widebodies are set to return to their proper sector –unless the new variant of the virus were to bring back lockdowns.
Despite the resurgence of passenger business, LATAM's cargo capacity is set to rise, as the company has decided to convert a number of its B767-300ER passenger planes into an all-cargo configuration. Earlier this year, it signed-up for two additional conversions on top of orders for eight reconfigurations announced earlier. This will take LATAM's all-cargo fleet to 21, all 767-300ER freighters.
The first of the converted planes is due to join the fleet this month, four will follow next year and the rest in 2023. Initially, they will be deployed chiefly in the core sectors between South and North America, according to Mr Bianchi.
This will coincide with a broader sales approach to the market. In October, LATAM signed up with WebCargo, the first carrier from the region to market capacity through the neutral portal. Mr Bianchi said this would be rolled out during the first half of next year.