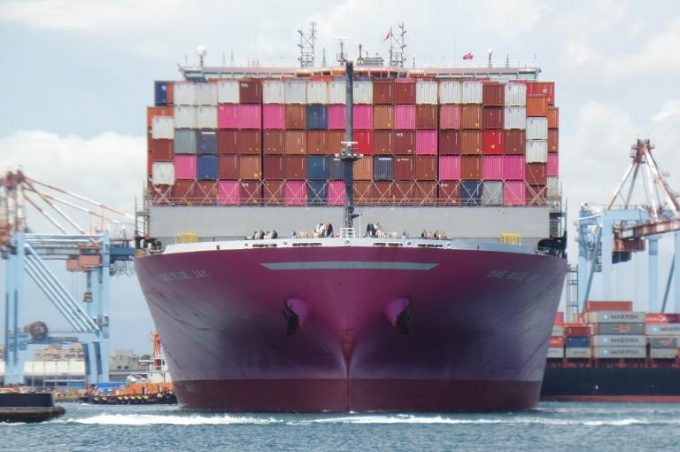 Non-operating containership owners (NOOs) are locking-in every vessel with an expiring charter in their fleet to new or extended multi-year fixtures at substantially higher daily rates.
Ocean carriers are being obliged to pay three or four times more for a charter extension, and for much longer periods.
Greek NOO Danaos Corporation said it had entered into new charter agreements for periods of three to four years for ten, of its 71 vessels, that have charters due to expire next year.
Having achieved 100% coverage of operating days for this year, Danaos said the new charter agreements took its contracted coverage for 2022 to 89%, and up to 60% for 2023.
"We are very pleased to have significantly increased our contracted backlog by securing multi-year charters for ten of our vessels," said CEO Dr John Coustas. adding that Danaos would work to secure more "during the strong market environment".
The new fixtures have boosted the NOO's charter party contracted revenue by 21.5%, to over $2bn and are for six 2,200 teu vessels, three of 3,400 teu and one 8,500 teu post-panamax ship.
No specific details of the new daily hire rates were disclosed by Danaos, but, for example, the 8,463 teu Phoebe is on charter to Japanese carrier ONE until April next year, with the carrier paying $24,000 a day for the 16-year-old ship. But it could expect to pay up to $70,000 a day for a three- or four-year charter extension.
This works out at an eye-watering $25m a year in charter revenue for Danaos for a ship acquired in September 2019 for the same figure.
According to Vesselsvalue data, the Phoebe is now worth some $77m, after a low of $17m a year ago, and its value is set to increase further after the latest charter rates are factored in. Therefore, the cost to ONE of the single charter extension could be some $100m.
Moreover, ONE and its liner peers are being obliged to agree similarly inflated charter party extension deals for all their leased tonnage, as well as to new terms for much longer periods than had been usual before the shortage of containerships became acute.
And ONE, with 69% of its 218-ship fleet chartered-in, is more exposed to this massive spike than its THE Alliance partner, Hapag-Lloyd. The German carrier currently has 41% of its 260-vessel fleet sourced from the charter market.
The supercharged charter market is also the motivation for MSC aggressively buying any container vessel that appears on the market – the carrier's current ownership is only around 32% of its 611-vessel operating fleet, compared with 2M partner Maersk owning around 56% of its 732-ship fleet.