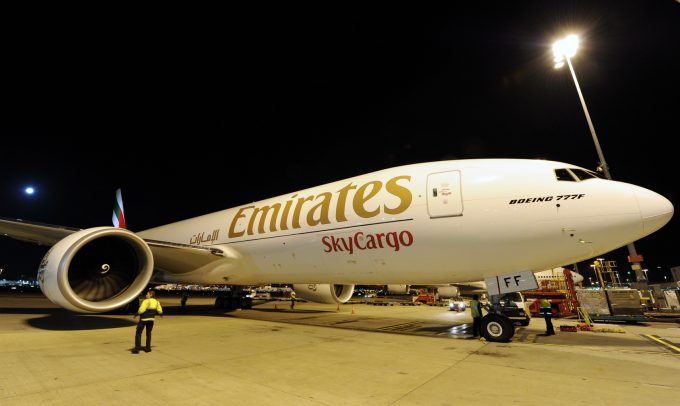 Emirates SkyCargo reported its annual results today, recording only marginal growth over the 12 months to April, compared with the strong performance in 2017.
Volumes climbed just 1.4%, to 2.6m tonnes, with one source telling The Loadstar this was largely down to the "really strong growth" over 2017-2018.
The source added that the three months to April saw "really weak growth", not only for the Dubai-headquartered airline, but the air cargo industry in general.
Despite the meek volume performance, SkyCargo revenue grew just shy of 5% to AED13bn ($3.5bn), accounting for more than 14% of Emirates Group's total revenues.
While the carrier does not provide a breakdown of its cargo division's profitability, overall group profits plummeted 25.7% to AED3.9bn.
Chief executive Ahmed bin Saeed Al Maktoum described the 12-month period as "tough", adding that the carrier had not performed "as strongly as we would have liked".
He added: "Higher oil prices and the strengthened US dollar eroded our earnings, even as competition intensified in our key markets. The uptick in global airfreight demand from the previous year appears to have gone into reverse gear."
While full-year figures were not as strong as the carrier may have liked, the decline in profitability was markedly better than where it stood six months ago.
First-half group profits appeared to have slipped off the map, down 53% year on year, with cargo volumes registering a decline of 1% even as capacity rose 3%.
"Every business cycle is different, and we continue to work smart and hard to tackle the challenges and take advantage of opportunities," said Mr Al Maktoum.
"Our goal has always been to build a profitable, sustainable, and responsible business and these principles continue to guide our decisions and investments."
Emirates is not alone in struggling to adapt following boom years, with neighbouring Etihad Cargo recording a 6% decline in full-year revenue and plummeting volumes. In fact, the performance came on the back of tough period for the Abu Dhabi carrier, which hit its nadir late last year amid speculation it could be taken over by Emirates.