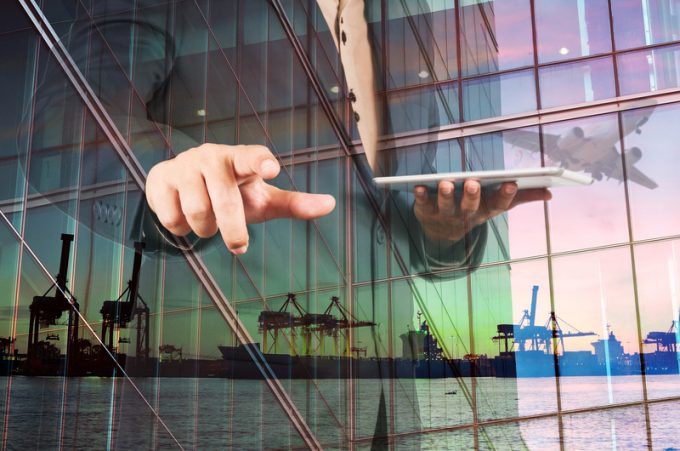 Logistics start-up Qwyk has signed up DB Schenker for its digital sailing schedule platform.
Founded in Rotterdam in 2017, Qwyk claims to offer the "world's largest" platform of sailing schedules, from over 90 carriers, providing integration with 3PLs, freight forwarders and shippers.
DB Schenker will integrate Qwyk's schedules under its Ocean 4.0 system platform, which allows customers to dispatch freight consignments "quickly and conveniently" online through a single portal.
Florian Braun, vice president ocean 4.0 at DB Schenker, said: "Schenker is investing heavily in digitisation and has a number of interesting in-house solutions. On sailing schedule management, however, Qwyk was offering the easiest and most comprehensive solution."
Martyn Verhaegen, Qwyk's chief executive and founder, said the start-up had set out to solve the problem of combining different carrier schedules into one real-time data set, which could then be presented to customers under a forwarder's own brand.
"This all had to happen, considering that an NVO or forwarder sometimes offers over 10,000 different services," he told The Loadstar.
"In our industry, this has so far largely been done by either having various people around the globe look up, select and merge those individual schedules, then manually enter them into a system."
QwykSchedules became the first tangible solution to this problem, claimed Mr Verhaegen, since the product is "online and findable 24/7, with minimal internal efforts."
He added: "A schedule is ultimately the product a forwarder is presenting to his clients. It needs to be always available to never lose an opportunity."
In a recent case study, Qwyk said it was solving "transit time evaluation" for a Danish multinational forwarder, which has for years "relied on transit times provided by the ocean carriers to fill its global request for quotations".
The problem, according to Qwyk, was that the information provided did not always match the real transit times, and benchmarking the vendors was a heavily manual process.
This issue of carriers' inaccurate transit times was also highlighted at October's TPM Asia conference.
Alan Murphy, chief executive of Sea-Intelligence, claimed one reason why schedule reliability had been so poor in recent years was because carriers insisted on "lying" about schedules, with their marketing departments publishing unrealistic transit times in order to appear competitive.
For Qwyk, the solution was to work on "actual transit times resulting from the published carrier schedules."
"Based on a pre-set list of lanes and nominated carriers, Qwyk would evaluate the most accurate transit time and report it automatically," the company said.
In a related development, Qwyk has signed a deal with Chain.io, the logistics integration platform for 3PLs, digital forwarders, shippers and SaaS providers. The deal will see the companies integrate platforms and exchange a broad range of data, "whenever required by a customer."
"By working with Chain.io, we will be able to offer more 3PLs access to the largest database for global sailing schedules and a range of solutions aimed at helping logistics companies utilise new technology," said Mr Verhaegen.