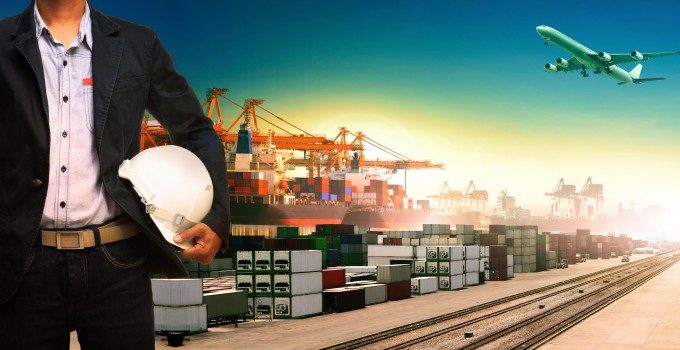 Carriers responded quickly to the surprisingly strong rebound in east-west trades – particularly on the transpacific, where capacity was back to 2019 levels by July and last month exceeded last September by 11.6%.
The liner industry had had "no other option" at the start of the pandemic, when demand plummeted, than to start aggressive blanking of sailings, said Hapag-Lloyd CEO Rolf Habben Jansen in an update yesterday.
"If 20% of our volume is gone, then we are, all of a sudden, missing $200m of revenue a month, and to react to that you have to take costs out of the system.
"I think we changed roughly half of all of our services, which is something that would normally take us a couple of years, but we did it in four or six weeks."
He added: "However, we have seen a strong recovery from July, especially on east-west trades, as we entered peak season.
"Admittedly, many of us have struggled with availability of equipment, because flows look very different this year, and because of that we don't have all equipment in the right places.
He believed the carrier remained "well positioned in the market" and indeed has outperformed most of its peers, recording a $287m net profit in the second quarter and is expected to produce an even stronger result for Q3. It will publish the numbers on 13 November.
This week, Standard & Poor's upgraded its credit rating for the carrier one notch, to 'BB', with a 'positive' outlook and said it expected Hapag-Lloyd "to continue its solid performance".
On the sustainability of the heightened demand on the transpacific, Mr Habben Jansen said: "Most of the experts expect it to continue at least until the Chinese new year [12 February], but many think it will last after that, as inventories seem fairly low.
"I don't think anybody expected the demand would be so strong; it must be due to all the stimulus that has gone into the economy, and as people spend less money on restaurants, travel, holidays and those type of things, they spend more on buying stuff for the home, which in many cases comes from abroad and needs to be transported by containers."
And Mr Habben Jansen poured cold water on rumours that the German carrier was about to order new ULCVs.
"At some point, Hapag will have to order new ships, simply because the last order was in 2015. We constantly look at that, but you should not expect an order from us is imminent or around the corner," he said.
The carrier has just completed retro-fitting one of the 17 so-called LNG-ready ULCVs inherited from its merger with UASC.
The final cost to convert the 15,000 teu Sajir came in at a staggering $35m, and Mr Habben Jansen said the expenditure would not be able to be recovered in the lifetime of the ship.
"I would like to think we could do the other ones as well, but to do that we must be able to get the cost down to a maximum of $25m a ship, and we are not there yet," he said.