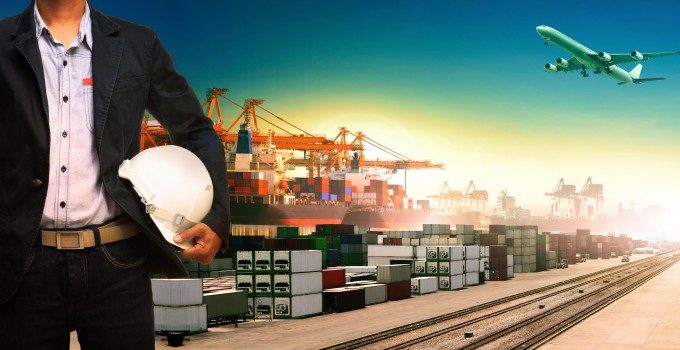 The outspoken CEO of Qatar Airways, Akbar Al Baker, added heat to the spat with legacy carriers today, accusing Lufthansa and Air France-KLM of bias and colluding to mislead the European Commission.
Speaking at a Qatar Airways Cargo press event, he noted that the structure of Chinese carriers was the same as those in the Middle East. "Chinese carriers are sleeping giants. China is an economic superpower with huge growth potential.
"I want to put one very simple question to people that always accuse us of subsidy. They never talk about Chinese carriers, because the business in China suits them. They want to concentrate on places where they get the highest yield, no competition and serves their purpose.
"Chinese carriers don't get subsidies. But they are all government owned. The government puts private equity into those companies – the same as my government does in Qatar Airways. But not every day. It's one time and then we have to conduct our business … which we run on a commercial basis.
"Nobody talks about it.Which means they are showing bias against us."
Referring to Chinese president Xi Jinping's recent visit to Seattle, where an order for 300 Boeing aircraft was announced, he pointed out: "If my head of state walked in and bought 300 aircraft, the shit would hit the fan."
Mr Al Baker said that a potential merger between the big three Chinese carriers, intimated by China recently, would be a "very good thing", allowing more slots to be released through the synergies achieved.
"I hope in future we can partner with the Chinese carriers," he said.
He extended that to Europe's carriers, but also accused them of collusion.
"They are shrinking their business. But they don't want that vacuum to be filled by anyone. I'm sure if these companies were in the US, there would be antitrust litigation against them because they are colluding by blocking competition, and keeping it out of their territory.
"Brussels is not weak at all, but is being misled."
He suggested that instead the carriers should do business with Qatar in the same way as IAG Cargo.
"They should realise we are not going to disappear. It is in their interests to work with us. Instead of operating inefficiently, they could work with us. I'm open for business with anybody," he added. "In the interests of Qatar Airways, I'd even do business with the devil."
In the position of Europe's legacy carriers, he said, he would stop fighting and start partnering.
"I wouldn't waste my time lobbying governments, unions, employees. I'd roll up my sleeves and take on the competition head on. But they are more concerned with protecting their turf and making sure they squeeze the maximum out of their customers by giving them too little."
Also, and backed by other sources at the airline, he said the money at Qatar was carefully controlled.
"We are not in the business of charity. Legacy carriers lose market share because they don't provide efficiencies, which is why we can afford lower prices… their costs are too high. Carriers which have been around for the last 50 to 60 years have created an infrastructure that is incompetent for current market conditions."
He added that routes had to be profitable.
And he couldn't resist a dig at former partner Cargolux: "You can see what opportunities Cargolux lost when they lost our shareholding. I'm sure they are biting their nails."
Tomorrow: the rapid growth at Qatar Airways Cargo – and why rivals should be worried.