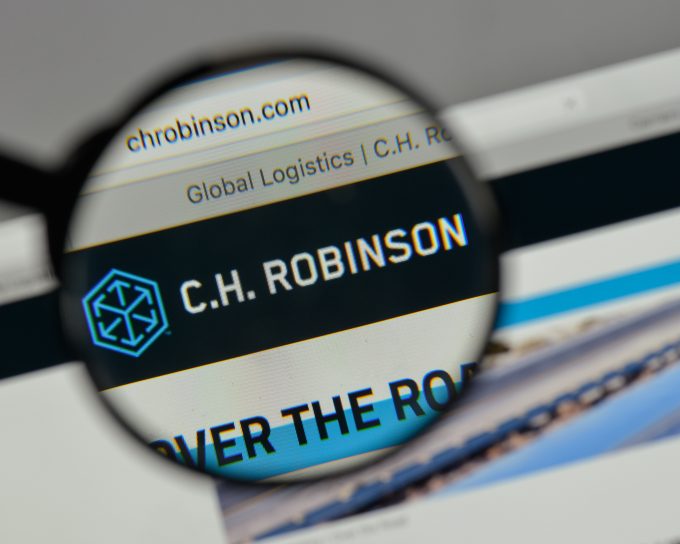 North America's largest freight service provider, CH Robinson, delivered double-digit profit growth in the fourth quarter and for the full-year 2018, it announced yesterday.
Group-wide Q4 revenue increased 4.5% to $4.1bn  and net revenue 13% to $713.8m. Full-year income was up 11.8% to $16.6bn and net revenues increased 14.2% to $2.7bn.
Its largest segment remained its North America land transport division, which saw its full-year revenue grow to 15.6% to $11.2bn, while in the fourth quarter it saw a stronger pricing environment lead to post a 6% revenue growth to $2.8bn, despite seeing a 1.5% decline in full-truckload volumes and a 13% decline in intermodal volumes. LTL volumes grew 2%.
Its freight forwarding operations saw double-digit revenue growth in both the fourth quarter and full year, to $677m and $2.5bn respectively.
"[Fourth quarter] ocean net revenues increased 12.4% driven by higher volumes and pricing. Net revenues in air increased 9.3%, as the air service line benefited from a decreasing cost environment. Customs net revenues increased 12.4%, driven by higher volumes and pricing," it explained.
However, its perishables supply chain service, Robinson Fresh, bucked the growth trend with revenue down 10.6% to $532m in Q4, and by 6.1% across the year to $2.3bn.
On the fourth quarter results, it said: "Sourcing net revenues decreased 8.2%. Case volumes declined 6.5%, driven by lower restaurant traffic at our foodservice customers.
"Transportation net revenues increased 45.9%, primarily driven by truckload pricing increases.
"Robinson Fresh operating expenses increased 7.9%, driven by increased variable compensation expense, partially offset by a 5.1% reduction in average headcount."
It also indicated that there was unlikely to be any exceptional merger and acquisition activity, as it outlined its expected 2019 capex to investors.
"Capital expenditures totalled $14.3m in the quarter. We expect 2019 capital expenditures to be between $80m and $90m, with the majority dedicated to technology," it said.
Chief executive John Wiehoff said: "As we turn to 2019, we remain focused on top-line growth and operating margin expansion and believe our continued investments in technology will help enable us to achieve these objectives.
"A critical part of our strategy is to make investments that add value for our customers and carriers and drive growth for our business, regardless of where we are in the freight cycle.
"I remain as confident as ever that we have the right people, processes and technology to continue to win in the marketplace," he added.