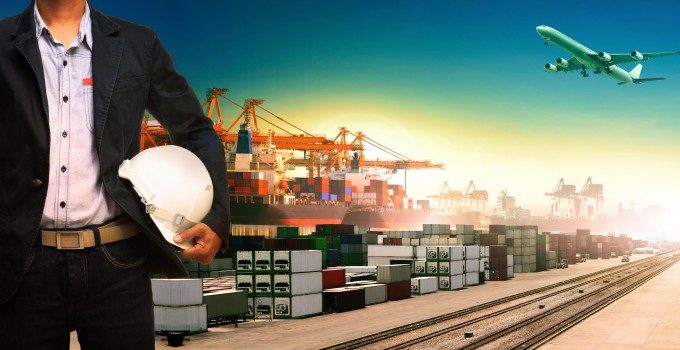 Container carriers Yang Ming and COSCO have added Penang as a direct port call on their mainline services between the Middle East and Far East – a fillip for the Malaysian port following its privatisation last year.
The new service, the CM2, deploys six 5,500 teu vessels and will connect South Korea, China, Singapore, Malaysia and Taiwan to the Middle East via Jebel Ali.
Situated at the entrance to the Malacca Straits in north-west Malaysia, Penang Port was privatised last year when taken over by terminal operator Seaport Terminal (Johor). Since then, the port has undergone a significant turnaround in its fortunes, adding several new liner services.
Penang Port chief operations officer Steven Yoogalingam says recent productivity improvements at North Butterworth Container Terminal (NBCT) are a key reason for attracting the additional calls.
"Productivity at NBCT has increased by 30% as a result of improvements in equipment deployment, gang deployment and operational processes," Mr Yoogalingam told The Loadstar.
He continued: "Some of the measures we took include increasing equipment availability and reliability, improving yard strategy and enhancing management of operations."
Indeed, Penang now manages 27 moves per crane per hour, compared with 18 in early 2014, while the addition of new container trailers – up to 92 from 60 – has helped improve gate turnaround time by 35%.
This is despite considerable local criticism that privatisation has not been to the benefit of the local community. Lim Guan Eng, Penang state minister, had previously described it as a "piratisation" and had called for the dredgiong programme to be enacted.
"Without the immediate implementation of the RM 353 million dredging works to deepen the North Channel to 15 meters to allow bigger vessels to dock Penang Port and the low price paid by Seaport Terminal (Johore), the privatisation of the Penang Port can be easily misinterpreted as another 'piratisation' of public assets for private benefit. I am surprised at the low price paid for the privatisation of Penang Port to the company linked to tycoon Tan Sri Syed Mokhtar Al-Bukhary," he said.
Meanwhile, new liner services mean local shippers and manufacturers have additional options for their containerised cargo. Mr Yoogalingam explained that Penang could act as a gateway for both northern Malaysia and southern Thailand.
"Penang Port's hinterland covers the northern states of peninsular Malaysia, and extends into the southern provinces of Thailand. The cargo split is fairly balanced in terms of imports and exports and is diverse, ranging from solar panels and car parts to raw materials such as rubber," he said.
Despite recent successes in improving terminal productivity and attracting new port calls, vessel cascading onto intra-Asia tradelanes could provide fresh challenges for the port. Intra-Asia traffic contributes 70% of Penang's volumes, with current vessel sizes averaging 2,500-3,000 teu with an upper range of 5,500 teu.
Local government officials have been calling for a dredging programme to ensure Penang's long-term competitiveness since before the privatisation. Penang Chief Minister Lim Guan Eng recently questioned the delay in the project which would deepen the port's draught to 15 metres and allow larger vessels to use Penang.
Asked about the dredging project, Mr Yoogalingam responded: "Penang Port is committed to dredging and we have the funds to do it – but it is a question of timing.
"We are constantly communicating with the shipping lines to understand their current and future plans. They have informed us that the current draught is sufficient for the size of vessels that they are currently deploying to Penang.
"They have stressed that productivity is their primary concern and we have responded accordingly by improving performance in a sustainable manner."