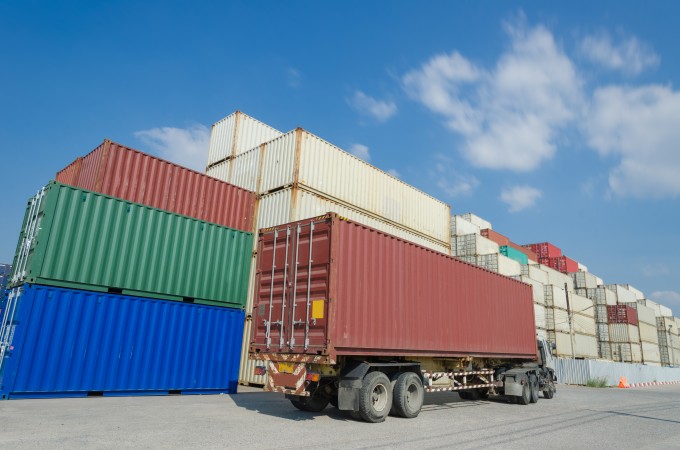 UK firm Strainstall has produced a new portable container weighing system for shippers to calculate the verified gross mass of their export containers.
The firm, part of shipping services company James Fisher Group, said the system was aimed at shippers with no access to weighbridges and whose gateway ports and terminals do not intend to provide weighing services.
Managing director Simon Everett said: "In many countries around the world, ports and terminals are preparing to offer a container weighing service to help shippers comply with the SOLAS requirements. Whilst this is the most cost-effective place to obtain a VGM, some ports are choosing not to offer a service.
"We therefore identified a need to develop a simple, quick and cost-effective solution for shippers to be able to comply with this legal requirement where the option to weigh at the port isn't available."
There are less than three months until the new IMO amendment to Safety of Life at Sea (Solas) regulations come into force, when shippers have to provide shipping lines with a container's verified gross mass before it can be loaded on a vessel.
Strainstall's Portable CWS [Container Weighing System], which comprises a jack and four load cells, has received Maritime and Coastguard Agency (MCA) accreditation as it allows shippers to weigh containers themselves – each load cell is positioned in each corner of the container.
These measure and calculate the weight of the container, as well as its centre of gravity, and transmit the data to an app the company has developed. That information can then be entered in to the VGM field in the booking instructions with the carrier.
The system is, effectively, a version of Strainstall's existing container weighing system, which can be fitted to container handling spreaders, Mr Everett added.
"Strainstall supplies a comprehensive range of spreader-based container weighing systems primarily focused at enabling the ports and terminals to offer a weighing service. Using this extensive experience we have been able to produce CWS Portable," he said.