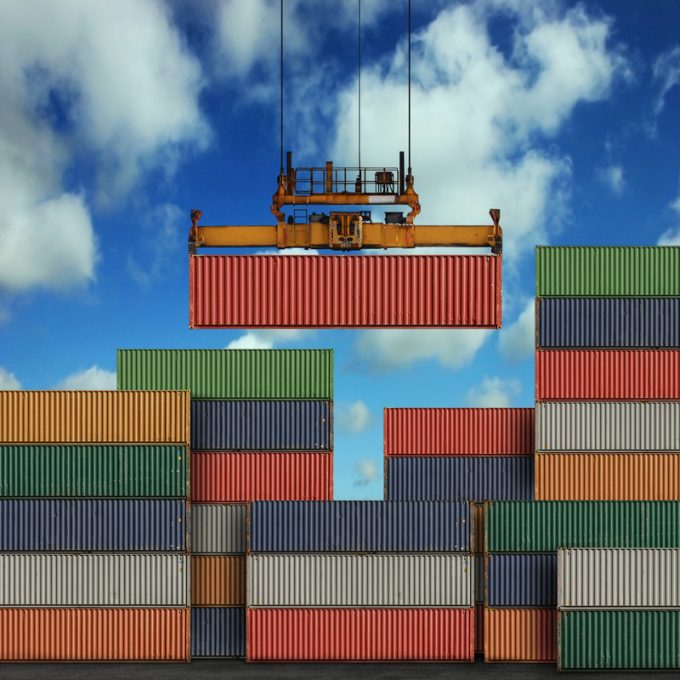 A US technology firm has developed a new app to help shippers and smaller forwarders comply with recently introduced container weight verification regulations.
The new law, adopted into international maritime law on 1 July as an amendment to the International Maritime Organization's Safety of Life at Sea (SOLAS) regulations, means shippers must provide the verified gross mass (VGM) of a container before it is loaded onto a vessel at the export port.
Shippers and forwarders have warned that the new laws would cause disruptions to global container supply chains, due to both the requirement to weigh every container – or weigh the cargo contents and add the container tare weight – as well as the extra documentation and processes required to file the information with shipping lines and terminal operators.
However, a new service introduced by US firm Mobileweight, a group of ex-freight forwarders with private equity funding, claims to have made this process easier with an app that can be downloaded onto smartphone and tablets.
It allows the shippers or their logistics providers to file VGMs at the point of weighing – the weight of a container can be entered directly into the app, which then converts it into an EDI message and sends it directly to the shipper's carrier through the INTTRA system. Or they can take a photo of the weight shown on the scale and optical character recognition (OCR) technology will convert it into EDI and send it on to the carrier.
Payment is per transaction on a monthly account – each client has pricing per container at a rate that is worked out between Mobileweight and client and which of course takes into account annual volume.
Dan Gardner, Mobileweight sales manager, told The Loadstar all the firm's EDI messaging goes through INTTRA, which has become a strategic partner, "but not an investor".
Signing-up is a "four-step process". Mr Gardner said: "Customers sign up for an account, either as a BCO [beneficial cargo owner] or 3PL; create a profile with company information; create a security question; and finally provide additional contacts – these all allow us to create an electronic signature."
One of Mobileweight's key advantages is that it allows the VGM to be posted long before the container reaches the terminal, which is of particular help to US exporters in the agricultural Midwest region, which rely on intermodal rail services to reach their export ports.
"A lot of US terminals have on-dock rail, and that means there is very little chance of shippers obtaining a VGM at the terminal because the physical coordination required to handle the containers simply prohibits it. As a result, what a lot of the railroads are saying is that if a shipper doesn't have a VGM at the rail head they won't load the container onto the train," said Mr Gardner.