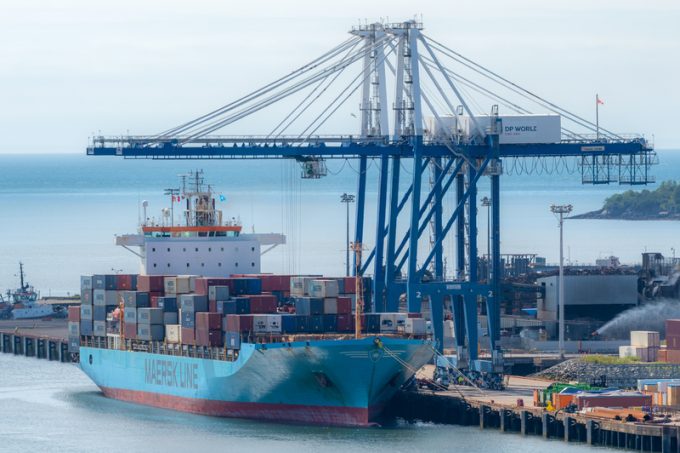 The port of Saint John has raised fresh funding for its expansion plans, just as Canadian Pacific (CP) bags CMA CGM traffic for more growth.
Both the federal government in Ottawa and the province of New Brunswick have dug up funds to support its expansion and are pumping C$37.8m (US$29.9m) into the project, which will add a second berth and rail track to more than double rail capacity.
Transport Canada is allocating C$21m to increasing port capacity and pouring another C$21.16m into improving rail infrastructure between Saint John and McAdam, over 100km inland.,
The port is already in the midst of a C$205m development project due for completion next year. This will raise the port's box capacity to 300,000 containers in a year. The new funding will expand capacity to 800,000 units.
"This strategic investment will help to improve the resiliency and competitiveness of Canada's export-driven supply chains, and, combined with the increased competition generated by our return, help to transform Port Saint John into a truly global, premier trade gateway," said Keith Creel, CP president and CEO.
Over the past five years, Saint John's container throughput has surged 52%. In the first quarter it was up 25%, year on year.
"The port was under-served," said one forwarder.
CP has been a major driver of this growth. After it gained access to the port in 2020, through the acquisition of the Central Maine and Quebec Railway, it wasted little time in launching intermodal container services to its new east coast gateway. The rail company claims its service through Saint John is the shortest route between Atlantic Canada and key North American markets.
The port's scheduled container traffic has blossomed. Hapag-Lloyd started a service last year and added a second in February, while CMA CGM and MSC also have weekly services to Saint John.
And CMA CGM looks likely to ramp up its activities after signing a multi-year agreement with CP that makes it the line's primary rail provider in Canada at the ports of Vancouver, Montreal and Saint John, moving CMA CGM freight from these points to Canadian and US inland markets.
According to CP, the contract "also recognises the future growth opportunities connected to CP's proposed combination with Kansas City Southern", which "will bring expanded market reach and create new efficiencies". The planned merger is under review at the US Surface Transportation Board.
However, Saint John has some way to go to catch up with its larger Canadian rivals. Last year it handled close to 87,000 teu, while Halifax processed over 595,000 teu and Montreal, 1.7m teu.