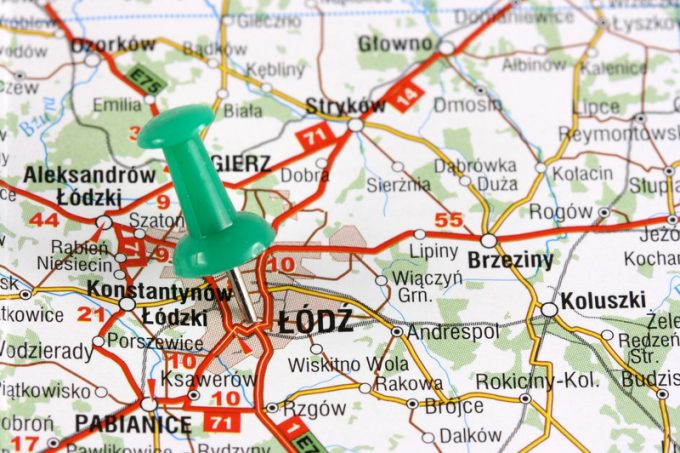 A combination of low labour costs and significant development plans place Lodz as a potential future Central and Eastern European hub for logistics.
Some 20m people live within 200km of the central Polish city, and project manager Justyna Pater believes its revitalisation project bodes well for the future.
"Low costs of living are attracting more people to Lodz, and with them come lower labour costs," Ms Pater told The Loadstar.
"Our revitalisation project has been backed by a number of major companies, with the likes of DHL, GE and Philips putting money into our logistics offerings."
Perhaps the city's strongest sector is white goods, with distribution centres locally for both Bosch and Whirlpool.
Development of an underground rail system is already underway, which Ms Pater said would form part of a multimodal logistics offering.
"We are best placed in Poland and the CEE for manufacturing, as the land is cheap and we want to make sure we can cater to supply chain needs," she added.
"In October, we opened the latest Bosch factory, which has a rail terminal and will provide a link to our growing connections to China."
The production sites operating within the city not only serve the CEE region, but the wider European markets too. Warehouse developer Axiimmo's industrial and logistics coordinator, Barbara Staskiewicz-Wieczorek, told The Loadstar Lodz's key advantage was its links to Asia, Europe and Russia.
"There has been some 700,000 sq metres of A-Class warehouse space that has been sought to service these regions in the last year alone," she said. "As it stands, we have a 5.3% vacancy rate and are seeing steady growth in rents, with the biggest deal of last year being 123,000 sq m to Panattoni."
Panattoni also took a 214,000 sq m facility from Axiimmo in 2018, amid increasing speculation that Poland would see a significant increase in Asian investment.
However, marketing and communications director for Panattoni Europe Anita Pietrykowska said despite expectations, there had not been "too many" Chinese clients yet.
"The first can definitely be tough to land, but once that first one is landed, they start to see the benefit of having operations here," she added. "Poland is definitely the place to be for new businesses; it has [far more] available space, compared [with] Germany."
Panattoni has certainly bet on Poland, with some three-quarters of its total European stock of eight million sq metres in the country. It is currently developing its fourth facility in Poland for Amazon – this one in Lodz.
"We expect it to launch later this year, hiring some 10,000 new employees – e-commerce is certainly driving demand for new stock," said Ms Pietrykowska.
"What is good about Lodz is that it has a good labour pool, compared with some regions where they have to shuttle staff in."