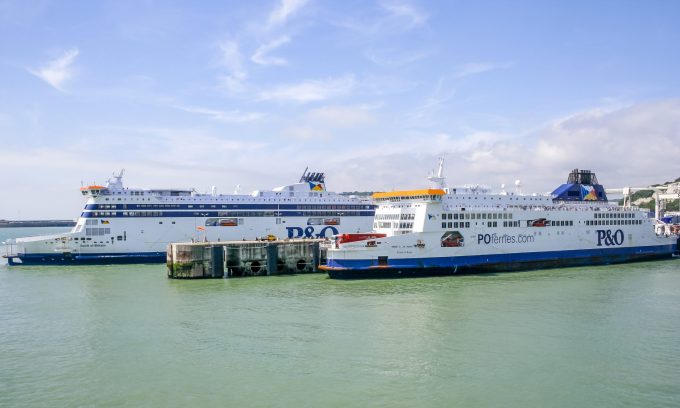 A second P&O Ferries vessel at Dover has failed inspection by the UK Maritime and Coastguard Agency (MCA) and the operator has suspended all its cross-Channel services over the Easter holiday weekend.
Yesterday's failed inspection of the Spirit of Britain was compounded by the re-inspection failure of the Pride of Kent today, and the ferry company had apparently seemingly received early warnings of this.
P&O Ferries tweeted at 3:10pm yesterday that it would not operate any services from Dover from midnight on Friday and midnight on Monday – although in reality, no services have operated since 17 March, when the company sacked 800 crew without warning or consultation.
A succinct announcement from the MCA confirmed: "The Pride of Kent will remain detained following the re-inspection of the ferry today, which found a number of additional deficiencies, including in safety systems and crew documentation. We have advised P&O to invite us back once they have addressed the issues.  We do not know yet when this will be."
The news leaves six of the eight P&O Ferries vessels still requiring certification from the MCA to resume operations. So far, only the Pride of Hull, which operates from Hull to Rotterdam, and the Larne to Cairnryan European Causeway have passed inspections.