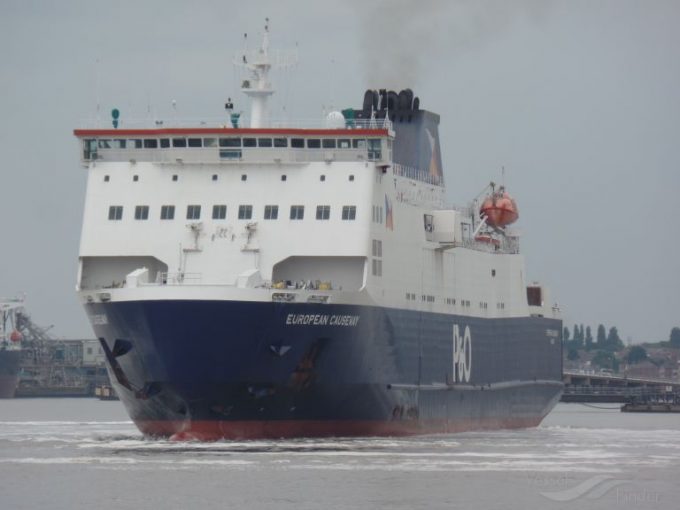 Fallout from the sacking of 800 seafarers by DP World subsidiary P&O Ferries continues to mount, with a major backlog of traffic at the entrance to Dover and DP World resigning from the Solent freeport project.
In a move that happened on 28 March, but was only revealed on Wednesday in the UK House of Lords, DP World's position as a partner in the Solent freeport board will see the Dubai company's £25m ($32.81m) per freeport government funding halved.
Meanwhile, the chaos at UK ferry ports as a consequence of the UK crew sackings continues.
A spokesperson for the Maritime and Coastguard Agency (MCA), which is carrying out safety inspections on eight P&O vessels, said: "A reinspection is taking place [today] at P&O Ferries' request on the European Causeway, which was detained on 25 March.
"All inspections have to satisfy the MCA that the ferries are safe to put to sea. There are no further inspections of P&O Ferries at the moment, but we will reinspect at the appropriate time."
The European Causeway operates between Cairnryan and Larne, and no further inspections of ferries are expected until next week.
Meanwhile the Pride of Kent, which operates on the Dover-Calais route, remains under detention, while the Hull to Rotterdam ferry Pride of Hull has been inspected and cleared to sail. But the Dutch dockers union has told The Loadstar it would refuse to handle cargo on the route.
The remaining five P&O ferries have yet to be inspected, though the European Highlander was cleared for a relocation voyage to Larne but is still to have its full Port State Control inspection.
Local authorities in Dover have said they would declare a 'major incident' in the town due to traffic gridlock created by trucks and other vehicles attempting to get into the port. According to Dover District Council, declaring a major incident would force government authorities to make a more robust response.
And traffic at the port is expected to increase over the next week as travellers seek to get away ahead of the Easter break.