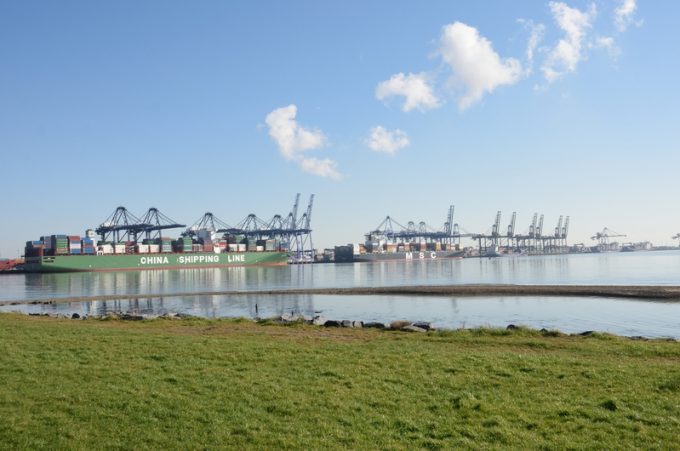 Planners have denied permission to use 67 hectares of land for port-related activities at Felixstowe.
East Suffolk Council had been asked to "ensure that adequate space is made available for port-related growth and activity", but planning inspector Philip Lewis said he had "conflicting views before me" and that the activities for the area appeared "ambitious and optimistic".
However, he acknowledged "the likely future container numbers to be handled and where they are likely to be dealt with in the UK".
Developing the land, at Innocence Farm, thought to be for a 3,000-capacity lorry park, would also create the need for a new road junction – for which there is no funding or feasibility plan. Mr Lewis added that the desire for rail infrastructure there may also not be practical.
He also noted that there was already planning permission on land at the Port of Felixstowe Logistics Park and at Clickett's Hill, which, he said, was sufficient.
Available land includes 68 acres inside the port for 1.45 million sq ft of warehousing, as well as land at Christmasyards Wood in Trimley, plus the 160-acre Clickett's Hill site, according to local media.
The inspector wrote: "The Innocence Farm allocation is not adequately justified and it has not been shown that the proposal can be delivered over the plan period." he added it should be removed from the overall proposal outlining plans for the area up until 2036.
Local action groups said they were delighted by the decision.
The land at Innocence Farm is owned by Trinity College Cambridge, which is also seeking planning for housing at the site. However, both the port plan and housing scheme are subject to protests by Extinction Rebellion, which yesterday dug up a lawn at Trinity College – and dumped it in a Barclays bank – despite the failure of the port plan to go through.