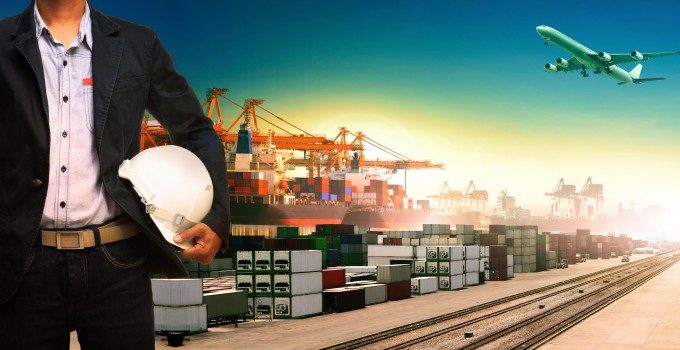 A rise in staff costs hit Panalpina's third-quarter profits, despite a 13% jump in revenue a year into Stefan Karlen's reign as chief executive.
The company reported pre-tax three-month profits of Sfr29.6m ($30.2m) down from Sfr32.4m a year ago, with personnel expenses for the period up 2% year-on-year.
While year-to-date profits remained up on 2016, at Sfr48m compared with Sfr46.5m, this was largely down to a strong second quarter after the first three months took a beating on margin pressures.
"Nine months into the year, air freight and logistics are showing continued solid performance," said Mr Karlen.
"In ocean freight, we are growing in line with the market, but due to continued low margins and productivity levels, profitability does not meet a satisfactory level."
Air freight volumes increased 8% in the first nine months of 2017, less than half the 19% reported by rival Kuehne + Nagel on Monday.
However, with gross profit per tonne still down 7% year-on-year, Panalpina continues to display signs that it is struggling to pass higher rates on to its customers.
The unit did, nonetheless, manage to prevent a significant fall in EBIT, down to Sfr69.4m from Sfr72.6m one year earlier (although EBIT/GP was down 80 basis points to 15.2%), with Mr Karlen noting the forwarder was "well prepared" for another strong peak season."
The company struggled to grow its ocean volumes at market pace, up 4% between January and September, compared with a market average of 4.5%.
"Low gross profit margins and low productivity resulting from the inefficiency of our legacy system will continue to hamper us in ocean freight," said Mr Karlen.
"For the time being we can only grow moderately to avoid incremental costs, it is therefore encouraging that our new operating system SAP TM was successfully implemented in Germany.
"Seeing the challenges particularly in ocean freight, I am pleased to say preparations for the next big roll-out of SAP TM in the US are progressing as planned," added Mr Karlen.
One bright light during an otherwise turbulent period continued to be the company's logistics business, which saw operating profits increase more than six-fold from Sfr1.2m to Sfr8.1m
This came despite the company seeing gross profits decline by 16%, with Panalpina noting the market had stabilized during the nine months of 2017 leaving the sector "sustainably profitable".
"In logistics, the focus clearly lies on top-line growth and we will achieve this in the mid to long term by expanding our offering of value-added services."
Regionally, revenues for the year-to-date increased across the board except for its Middle East/CIS/Africa division, which recorded an 18% drop in sales.
Only its Americas division managed to turn increased sales into increased profits, which hit Sfr20.6m – although it's worth noting that last year the region was hit by a Sfr21.9m restructuring cost.