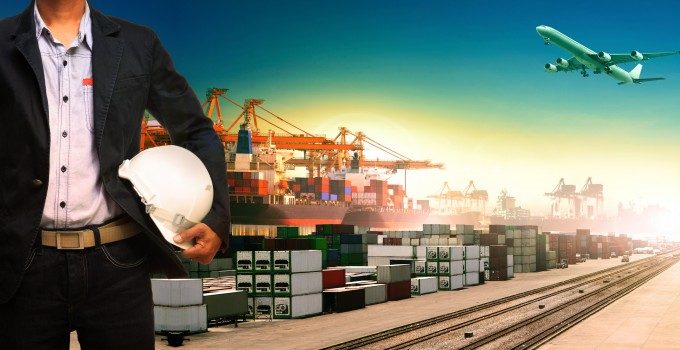 Swiss freight forwarder Panalpina today reported third-quarter earnings which show it keeping pace with compatriot Kuehne + Nagel in terms of ocean and air freight volume growth.
Sea freight volumes at the company rose 9% in the quarter to reach 429,200teu, up 8% year-on-year over the first nine months of 2014 to reach 1.2m teu – in contrast, Kuehne + Nagel handled 2.89m teu in the first three quarters.
However, both were above the market growth rate, which is estimated at 4%.
Panalpina also saw higher-than-market growth in its air freight forwarding business, which increased 4% in the first nine months to reach 629,800 tonnes, with a gross profit per tonne of $788.
Group-wide revenues were ChF4.95bn ($5.24bn), a slight decline on the ChF5.03bn in the first nine months of last year, reflecting weaker freight rates, while consolidated net profit of ChF69.2m was 11% higher than the net profit of ChF62.3m, despite adverse currency exchange rates.
In sea freight forwarding, Panalpina's gross profit per teu for the nine months averaged $327, compared with Kuehne + Nagel's $370 per teu, and it said the volume increases were the "result of some important new business wins in the area of managed solutions". But revenue remained vulnerable to "high rate volatility".
While it remained in step with the market leaders in terms of forwarding, Panalpina's logistics operation, hitherto its weakest area, showed signs that senior management's extensive restructuring efforts were beginning to bear fruit.
It recorded a nine-month earnings before tax and interest (EBIT) loss in logistics of ChF6.9m this year, compared with a loss of ChF26.8m loss in the same period last year.
Chief executive Pete Ulber said: "With our logistics business likely to reach breakeven far earlier than anticipated, our main focus has now clearly shifted to improving our performance in ocean freight.
"We already produce high volumes, but we have to re-engineer processes and roll out the next-generation IT platform."
This also partly reflects what supply chain consultancy Transport Intelligence has noted: the smaller forwarder's need to offer some form of "cost leadership" in its contract logistics product, as it struggles to compete against larger competitors such as KN, DHL and DB Schenker.
Panalpina said the transformation of its warehousing activities into value-added services would further improve the prospect of breaking even in logistics, while the ongoing IT implementation project would lead to further efficiencies.