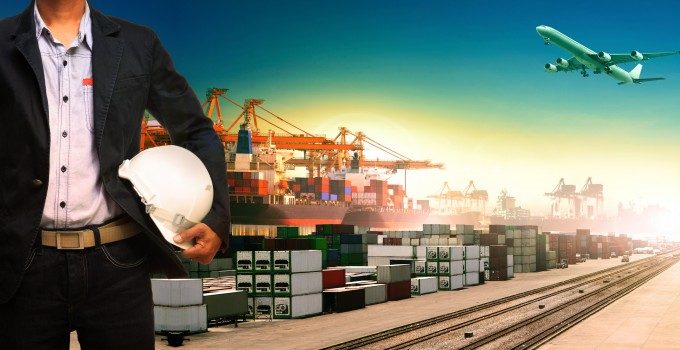 As European lawmakers continue to assess whether to extend liner shipping's block exemption from its consortia legislation, both proponents and opponents of the regulation have released new research to boost their case.
The current block exemption regulation (BER) allows carriers to operate as consortia in trades serving the EU, and was introduced when the EC banned the liner conference system. It is set to expire on 25 April 2020.
Liner lobbying organisation the World Shipping Council last night published new research commissioned from RBB Economics, which argues that the liner industry's European customers benefited from better efficiencies, greater port connectivity and higher service levels as a result of its ability to operate in alliances between 2013 and 2018.
However, today, the OECD's International Transport Forum (ITF) released a report which disputes some of those findings and, additionally, focuses on one stipulation to the BER.
This states that no single consortia can have a greater than 30% market share in terms of volumes carried – which it admits is difficult to assess, given that "there is no information available on the exact carrier volumes carried in each consortia or slot charter agreement".
However, it argues that if it was measured by capacity deployed "as a proxy for volumes carried", then of the 27 consortia operating in trades to and from Europe, just four "fell with certainty below a market share of 30%".
It claims seven "exceeded the threshold with certainty", but for remainder, "there is no absolute certainty whether they exceed the threshold".
It adds: "Contrary to what stakeholders and regulators seem to believe, the majority of the consortia on trades to and from Europe most likely exceed the combined market share threshold. This means that these consortia are likely no longer covered by the EU Consortia Block Exemption Regulation.
"This raises the question of how to justify a regulation that no longer applies to the large majority of consortia," the ITF argues.
It further claimed that liner shipping had become both more concentrated and vertically integrated, although the effect of these on service levels has been something of a mixed bag.
In terms of schedule reliability, which averaged between 65% and 75% in the fourth quarter of last year, and between 46% and 92% between 2012 and 2018, it said "there is no clear discernible trend", while blank sailings have additionally remained broadly similar, even allowing for he impact of larger ships.
"Although the number of blank sailings in 2018 on Asia-Europe routes was considerably fewer than in 2012, the total capacity withdrawn due to blank sailings was more or less comparable: 1m teu in 2018 and 1.1m teu in 2012.
However, it did claim that shippers and forwarders have seen declining liner connectivity, unique port pairs and weekly service frequency between 2012 and 2018 – for example, in 2012 there were 24 weekly services on the Asia-North Europe headhaul route, compared with the 16 that operated in December.
However, the RBB economics report argues that, according to the UN Commission for Trade and Development, which calculates a port connectivity index, "for the vast majority of EU member states covered by the index, their liner shipping connectivity level has increased over the last five years".
It further argues that if consortia and alliances had not been in operation during the last five years, shippers would have seen a marked reduction in service quality.
"The absence of consortia would have a negative impact on service quality because – absent consolidation – carriers would need to reduce service frequencies in order to maintain utilisation."
It adds: "In the Asia-North Europe trade, it is clear that individual members of the consortia may be able to offer services independently if they would not be allowed to cooperate.
"However, if the asset mix (the vessel fleet) remains the same, it is difficult to understand how this could result in an increase in the service quality. In fact, the service quality is likely to decrease," it says, arguing that operating independently would force carriers to choose between reducing service frequency or maintaining frequency through operating smaller vessels, which would lead to "a loss of efficiencies, ie increased capital costs, manning costs and fuel costs, all of which would require rate increases in order to make such services economically viable".