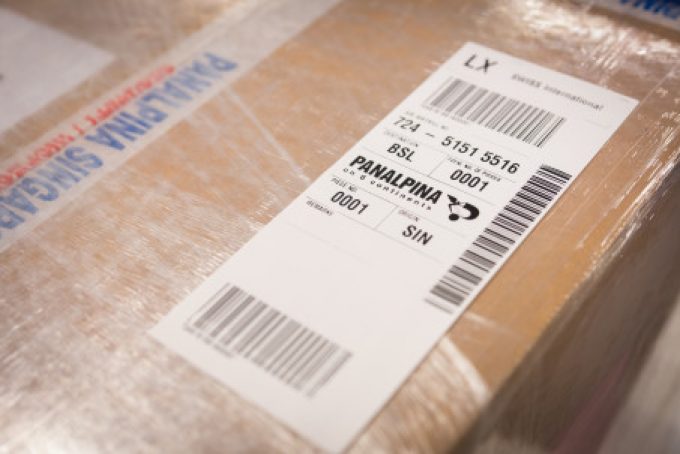 The dwindling oil and gas market contributed to an 11% fall in Panalpina profits in the first quarter of the year, to Sfr17.3 ($17.8m). Net forwarding revenue fell 13% to Sfr1.3bn.
But the forwarder said that despite the fall-off in oil and gas projects, it had seen positive development in other areas – although it noted weak transport markets.
Air freight bucked the market trend in volume terms, with a 5% rise, against a market that Panalpina said had shrunk by an estimated 3%.
Perishables, and "all other industries" grew, it said. But gross profit per ton fell 5%, to Sfr688, but overall gross profit stayed flat, at Sfr148m. EBIT was down 9% to Sfr17.8m.
Air freight, which the company acknowledged would continue to be weak, is expected to be boosted by Panalpina's 75% acquisition of Airflo, Kenya's second-largest forwarder, specialising in fresh-cut flowers. Based in Nairobi and Amsterdam, it arranges 1,500 shipments a week from Kenya: more than 40,000 tons of flowers. The acquisition was completed in January.
Ocean business was more affected by the oil and gas market, along with a lost high-volume contract. This led to a 10% decrease in ocean freight volumes, against a 1% contraction in the market.
But gross profit per teu rose 10% to Sfr339, and gross profit and EBIT stayed broadly flat, year-on-year, at Sfr118m and Sfr4.3m, respectively.
Panalpina said it had been exiting "underperforming sites" in logistics, and gross profit here fell 6% to Sfr98.2m, but EBIT increased from Sfr1.2m to Sfr1.8m – the fifth profitable quarter for the division.
The company said it would continue to streamline its product offering and increase profitability, while extending "innovative" value-added logistics services.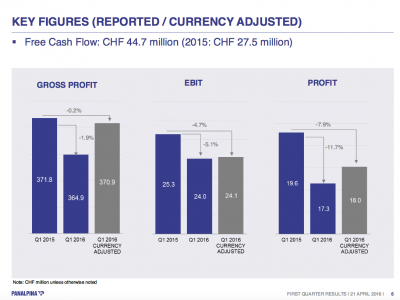 CEO Peter Ulber said: "The tough comparison due to the decline in the oil and gas business will remain for the second quarter of the year, but we have shown that we can continue to be profitable and ride out the storm.
"Regardless of the current market situation, servicing our oil and gas customers remains a core offering of Panalpina. At the same time, we will continue to balance our business and product mix throughout the year."
Panalpina also said it would look for less cyclical business in air freight and try to improve efficiencies in sea freight.