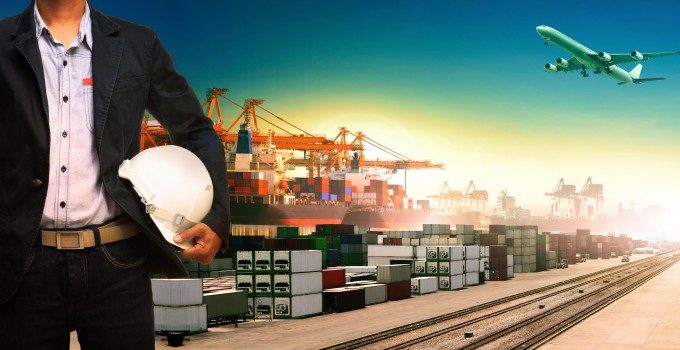 India's attractiveness as a logistics market declined last year, as the full extent of the barriers to achieving its potential became apparent, according to the Agility Emerging Markets Logistics Index, released today
Essa Al Saleh, Agility Global Integrated Logistics chief executive, said: "India continues to disappoint – there are political uncertainties, a lack of investment in infrastructure and a lot of bureaucracy."
In previous editions of the index, produced by Agility in co-operation with research company Transport Intelligence, India has been listed as the second most important emerging market for the logistics industry, behind China.
The index judges countries on three key criteria: market size and growth attractiveness; market compatibility; and market connectedness.
Clearly, on the first, which accounts for almost 50% of a country's overall index score, China and India are stand-out leaders with their billion-plus populations. However, it is a sign of how deep India's problems have become – especially the numerous barriers to business investment that persist – that it has slipped to fourth place, now behind Brazil and Saudi Arabia.
While Brazil takes the second place almost by default despite its economy weakening in 2013, Saudi Arabia's rise comes after several years of continuous improvement, and its development has been a classic model of an emerging market, said Mr al Saleh.
He added: "We have been doing business in Saudi Arabia for 14 years. The first five were extremely difficult, but after persistence and focus we now see the benefits of being there."
Other countries advancing up the list were Qatar, Oman and Chile, while those which dropped most steeply were Tunisia, Ukraine, Argentina and South Africa – most due to political instability. Syria and Iran were not included in the survey, due to the trade sanctions placed upon them.
The importance of secondary emerging markets is highlighted by the index, as production increasingly shifts out of China to a range of secondary countries, especially in Asia, such as Vietnam, the Philippines and Malaysia.
This is underlined by traffic by tradelane, said Transport Intelligence chief executive John Manners-Bell.
He reported that air freight volumes from China to the US fell by 7.5% last year, but said that reflected the weakness of the US as an export market for China.
"Both Brazil and South Africa saw air freight shipments to the US rise. So this isn't a worldwide picture of a weak air freight market.
"Ethiopia is another example – it is a small market, and one prone to fluctuations and volatility, but is is growing very quickly."
Similarly, Brazil's ocean shipments to the US also increased sharply, he said, while sea freight volumes from the US to China fell by 20%.
"We believe that the main reason for the decrease is the slowing Chinese economy," he added.
However, Mr Manners-Bell said that the penetration of multinational companies into emerging markets – both as locations for production facilities and as growing consumer markets in their right – would bring huge opportunities for logistics service providers.
"The supply chain requirements of multinational companies are really growing – they want to be in these more 'satellite' locations because of lower costs, but they are also realising that the risk of being in these countries is so much higher, and they are coming to understanding that logistics partners in these places become even more important to enable them to respond to those risks.
"The days of just sourcing from China are gone. Manufacturers are looking at a range other countries to for manufacturing, and retailers are also looking at the same places and their growing middle classes. The manufacturers and retailers are not going to be able to provide for these on their own," he said.