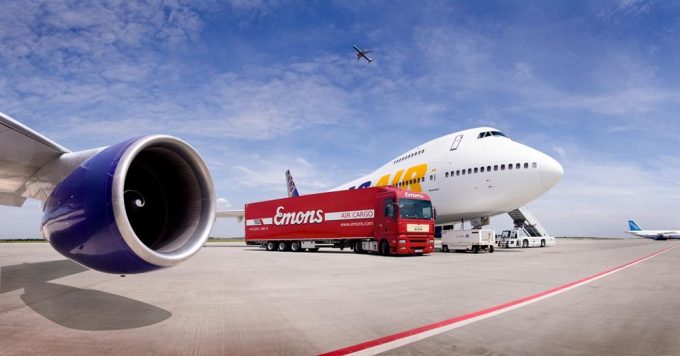 Leipzig Halle Airport is keeping the success of US regional gateway Chicago Rockford front and centre as it looks to expand its air freight business in e-commerce.
Yesterday, the German gateway announced that construction would begin on a 114,500sqm logistics centre following a €40m investment by Panattoni Europe.
"This investment is a clear sign of the confidence this developer has for the Leipzig area and Leipzig Airport," said its chairman, Dieter Vornhagen.
"As a global hub for DHL, with tier-one automotive plus a consumer population of more than 17m within 1.5 hours, Leipzig is fast being recognised as a major e-commerce cargo airport. And one which the logistics industry and freight forwarding community are being drawn ever closer towards."
It is understood that Panattoni will be targeting forwarders, parcel and trucking companies, as well as e-commerce retailers and brand owners to join the facility.
One major e-commerce retailer already operates out of Leipzig, with four flights a day targeting nearby Berlin. More than 17m people live in the German capital, and with an average age of 42, and there has been a marked increase in online consumerism.
Business development director of Airport Park Leipzig Halle Andre Morrall told The Loadstar Germany's historic reliance on Frankfurt as its key gateway was no longer making sense.
"You have some 600,000 tonnes of freight from east Germany being trucked to and from Frankfurt that needn't be," he said.
"Forwarders are asking why they need to truck stuff from Frankfurt to Berlin. They don't. Leipzig is less than two hours, and so we are trying to rewrite the way people think."
Mr Morrall was quick to draw comparisons with Chicago Rockford (RFD), which last year recorded a 55% upturn in freight traffic, much of this from the e-commerce explosion.
And this followed a 50% increase in 2017, with Mr Morrall noting RFD's location, just one-and-a-half hours from the city of Chicago, was "perfectly" suited to support same/next-day online purchases.
"It's more important for logistics real estate developers to be closer to purchasing density and big capital or urban centres, than stuck out in the middle of nowhere," he said. "That's why I think RFD is much more attractive for cargo operations than, say, Rickenbacker, which has it the wrong way around: it has brands but is further from consumers."
Through its new facility, Mr Morrall said Leipzig Halle was expecting to add 500,000 tonnes of air cargo processing capability.
Per the planning agreement, the facility will be just 800 metres from the airport, with Mr Morrall noting that it would take "just five minutes" to travel airside from it.
"It shows air cargo and e-commerce logistics really is dependent on infrastructure that sits next to highly efficient dedicated air cargo airports," he added.
"These need to be located in dense consumer populations that have a propensity to shift purchasing from the high street to online. Berlin, which Leipzig serves, has such a profile."
Like RFD's rivalry with O'Hare, Leipzig finds itself competing with a far larger airport, Frankfurt, but it also shares RFD's cargo capacity and strong transport connectivity. And unlike Frankfurt, which recorded an, albeit slight, decline in 2018, Leipzig found itself 7.3% up and Mr Morrall believes there are many benefits to bring more business in.
"Land cost is very competitive, compared with Frankfurt or other urban centres in Germany, and the region is blessed with good, experienced logistics workforce supply," he continued.
"There is an abundance of major manufacturing clusters such as automotive companies, like Porsche VW, and a raft of first-tier suppliers, and it's also under two hours from VW's Wolfsburg HQ."
With DHL's global hub based at Leipzig, as well as the presence of a major e-commerce retailer, it is set up for e-commerce, and expectations abound that it will benefit from the launch of 737 express freighter operator CargoLogicGermany (CLG).
CLG is still awaiting its AOC – Mr Morrall said he believes this will be granted very soon – but even so its parent, Volga Dnepr Group, has some major aircraft orders in place. It has also signed letters of intent for 777s, which Mr Morrall said "could be based at Leipzig, which means Leipzig could have a direct freighter route to Asia and possibly the US," he added.
"We have cooperation agreements with several airports across China, as well as one in Japan, and we signed a strategic agreement with RFD back January."