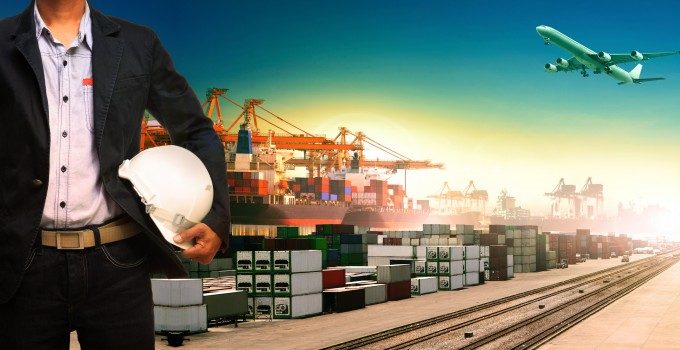 The completion of the final stage of the new China Merchants-funded Colombo International Container Terminal (CICT) in Sri Lanka could have dramatic implications for container throughput at the South Asia island nation.
Last week, CICT opened the third phase of its facility in the reclaimed south area of Colombo port. The terminal was developed over three stages, and began operations last year.
According to the China Merchants Holdings International (CMHI) annual report, released at the end of March, the facility handled 60,000teu last year, as it gradually ramped up its operational capabilities.
The project is the result of some $5oom of investment by China Merchants and represents the largest tranche of direct foreign investment in the country – China Merchants holds an 85% stake in CICT, with Sri Lanka Ports Authority (SLPA) holding the remaining 15%.
However, speaking at last week's TOC Container Supply Chain event in Singapore, CICT general manager Tissa Wickramasinghe explained that new capacity at Colombo – which acts as transhipment port for the potentially vast markets of the Indian subcontinent – could alter container supply chains in the region.
"Colombo's container capacity utilisation is currently around 95%, so it has been unable to expand its market share.
"But with the opening of the new terminals, the route between Chittagong, Singapore and Colombo can be rationalised – currently a lot of traffic is feedered from Chittagong to Singapore and then transhipped onto larger vessels on the westbound Asia-Europe services.
"Colombo is directly on that trade route, and by cutting out the Chittagong-Singapore leg on those container supply chains we are looking at an extra million teu that could come directly Colombo and offer European importers reduced shipping costs," he said.
The facility has an annual capacity of 2.5m teu, with a total berth length of 1.2km and a depth alongside of 18 metres. Last year, Colombo's throughput at the three terminals in its older port area – the APM Terminals-managed South Asia Gateway terminal, and the SLPA-run Unit and Jaya container terminals – amounted to 4.2m teu, a slight decline on 2012.
The new terminal will also alleviate the growing levels of congestion at the port.
Some European retailers, particularly garment manufacturers that source considerable quantities of apparel in Bangladesh – Marks & Spencer is one example – have also talked in the past about the potential of using Colombo as a hub to serve their growing customer base in India.
Those ambitions have hitherto partly been frustrated by a lack of capacity at Colombo, and a lack of deepsea terminal capacity in India – the opening of DP World's International Container Transhipment Terminal (ICTT) at the southern Indian port of Vallarpadam was supposed to change that, but has failed to attract significant volumes, as The Loadstar recently reported.
With CICT now established in the southern part of the South Harbour, the next phase of the port's expansion will see the eastern area developed by SLPA, although Mr Wickramasinghe said that under the 35-year lease deal between CICT and the port authority, it would not be allowed to become operational until throughput at CICT had reached a certain level.
He added that other trade links were also expected to open up, with two new feeder services between Colombo and Myanmar expected to launch shortly.
The terminal is also a core part of the international expansion strategy of CMHI, which is now looking to emerging markets, as growth in its home Chinese market matures, as well as acquisition opportunities – one of the defining port deals of 2013 was its $400m purchase of 49% of Terminal Link, CMA CGM's terminal operating arm.
This came on the back of the 2012 purchases that heralded CMHI's entrance as a global port investor: 23.5% of the port of Djibouti for $185m and $150m for 50% in the company that holds the concession to develop and operate Lome Container Terminal in Togo, from Mediterranean Shipping Co's terminal arm, Terminal investment. Alongside was a 15-year contract with MSC to use the West African terminal, which will have a 2.2m teu capacity when complete.
These acquisitions and the launch of CICT pushed CMHI's non-China throughput to 7.49m teu in 2013 – 10.6% of the group's total throughput – although it is important to note that it is not an equity-adjusted figure.
"The Sri Lanka port project and the Togo project, which will be put into operation in 2014, are expected to bring incremental contributions as well as sustainable profit growth in the group's ports business.
"The group will strive to further improve its global ports network positioning by continuing to pursue the established internationalisation strategy through closely monitoring and studying investments opportunities around the globe," it said.
CMHI reported that its port operations achieved an EBITDA of HK$9.8bn (US$1.2bn) in 2013.