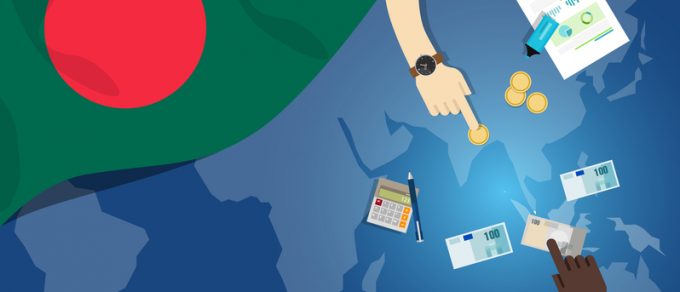 Freight forwarders in Bangladesh have raised forwarding charges by 57% for each import bill, blaming fuel oil prices in the domestic market.
Importers are the primary payee of the additional forwarding costs, which will raise the price of imported goods at a consumer level, while the export industry will also suffer, as raw material sourcing will cost more.
The rise follows 25% rate increases by the Bangladesh Inland Depots Association (BICDA) for diesel-linked service charges after the government raised fuel oil prices by as much as 51.7% on 6 August, an effort to lower costs as it had been selling fuel at subsidised rates.
Businesses have also been hit hard by rising trucking costs, as the majority of transport runs on diesel, which has seen a 42.5% price rise.
Kabir Ahmed, president of the Bangladesh Freight Forwarders' Association (BAFFA) recently told members that the delivery order fee had remained unchanged since 2014, adding: "During this long period, due to increases in the price of water, gas, electricity, gasoline, diesel, etc, the costs of running the business have increased several times."
Mr Ahmed said the recent unprecedented price hike in gasoline and diesel prices had resulted in a significant increase of not only the cost of transport, but also the overall cost of doing business and forwarders had no option but to increase the charges.
The revised delivery order fee will be a maximum of $55 per import bill, as negotiated between the member and the customer/consignee/importer.
"In [the] case of sea freight, if the number of containers in one HBL is more than three, then an additional delivery order fee of $10 per container shall apply," he  noted.
Apparel makers, the main users of port-related services in Bangladesh, have strongly protested against the new charge by writing to several government bodies demanding it be suspended.
In 2010, the government fixed the forwarding charge for each import bill at $20, which the BAFFA arbitrarily increased to $35 in 2013, said the Bangladesh Garment Manufactures and Exporters Association (BGMEA). As a result, BGMEA members claimed they have been overcharged by $189m over the past eight years.
They have asked ministry of shipping, national board of revenue, Chittagong port authority, Chittagong customs house and BAFFA to step in and suspend the new forwarding charge, due to the industry facing tough times amid a fall in work orders.