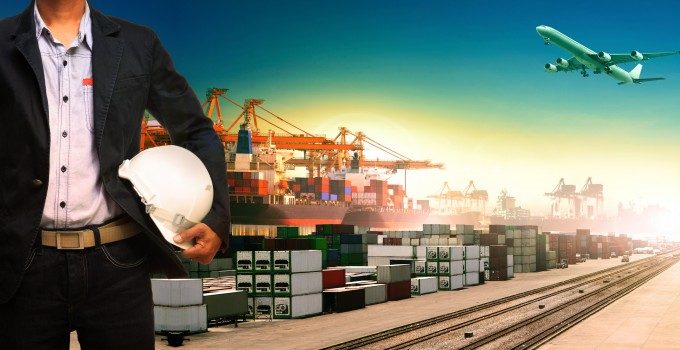 Shipping line slow-steaming techniques are pushing increasing numbers of shippers to consider near-sourcing strategies, according to one major sea freight forwarder.
Cas Pouderoyen, senior vice-president of global ocean freight at Agility Logistics, told delegates at the TOC Container Supply Chain event in London yesterday that, with increased transit times from Asia, a number of his European clients had looked to source product nearer to their end markets.
"We have a customer in Sweden who was facing a 45-47-day transit out of the ports of North China to Europe, who has since gone to Turkey to get their goods produced.
"There is no question in my mind that slow-steaming is having a big impact on sourcing," he said.
Mr Pouderoyn reiterated calls from some shippers and forwarders for carriers to consider stepping on the accelerator for some services.
"We think there is an opportunity for more variety in the business. When I look at using either a 40-plus-day transit versus air freight, which is ten times more expensive, I can't help but think there must be a happy medium somewhere," he said.
Paul Miller, director of inbound logistics at UK retailer Shop Direct, said the extended transit times and other recent developments in the container shipping industry had limited his sourcing options.
"Slow steaming limits the ability for some of my buyers to source from particular places, while the use of bigger ships also presents restrictions because there are quite a few ports they cannot access," he said.
Global Shippers' Forum secretary general Chris Welsh added that the carriers' use of blanked sailings during periods of slack demand to limit capacity had also led to shippers – particularly large-volume shippers who continue to push significant amounts of teu regardless of season – to reconsider their supply chain strategies.
"There is a law of unintended consequences at work – when ships are taken out of the supply chain with a blanked sailing, the impact is really quite huge.
"Big-volume shippers need a minimum of six weeks' notice of a blanked sailing to negotiate with new shipping line, and if some of these shippers think there's a significant risk [of non-delivery] it will force them to re-engineer their supply chains. We may see some re-shoring as a result of not wanting to put all their eggs in one basket," he said.
Mr Pouderoyen added that because of nearer-sourcing, the estimated 5% growth in global container traffic was unlikely in some major deepsea trades.
"We don't see that growth happening, largely as a result of of shifts in procurement – espcially on the transpacific and Asia-Europe trades," he said.