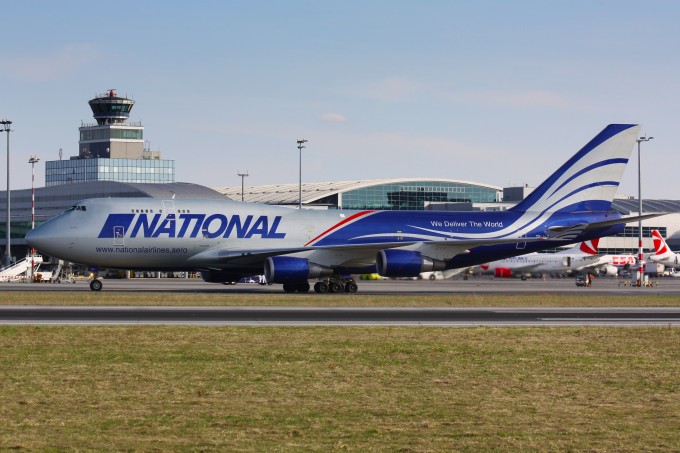 US military contracts may be dwindling, but they remain highly competitive and there is still money to be made.
A bizarre court battle between National Air Cargo and the US government is questioning why United Airlines was awarded a multimodal TRANSCOM logistics contract, in what the freighter operator has called "an abuse of discretion".
On Tuesday, National Air Cargo – also contracted for the deal – urged the court to grant an injunction or restraining order to force disclosure of the procurement decision information.
The Request For Proposal (RFP) for the contracts, worth up to $296m, was published in February last year, and involved "a full range of international commercial transportation services to move cargo on behalf of DoD [Department of Defense] and the US government".
The RFP anticipated the award of approximately four indefinite-delivery, indefinite-quantity (IDIQ) contracts, based on performance and price. The brief suggests much of the work would involve shipments between Afghanistan or the Middle East, and the US.
The contracts were initially awarded in June last year to five specialist logistics companies: ro-ro carrier Farrell Lines; Liberty Global Logistics, a heavy equipment transporter; container shipping line APL; Kalitta Air; and National Air Cargo.
But in July, belly carrier United was added to the list, for contracts worth up to $145m, by the Illinois-based contracting office.
TRANSCOM had said it reserved the right to reopen the competition if there was a shortfall in requirements, or if it was in is own best interests, with any additional evaluation to be based on specialised criteria including past performance. It also said it would give notice of its intention to reopen the contract awards.
National claims TRANSCOM gave no notice, there was no "shortfall" and, as United had 'no past performance', the addition of a new contractor was "improper". It filed a protest with the Government Accountability Office – which was dismissed.
Not content with that decision, the all-cargo airline next protested at the Court of Federal Claims in October – and its complaint was dismissed in November. The court argued that National had not proved it would be directly affected, or lose business.
National is now arguing that "UAL has no experience with international commercial multimodal transportation of cargo"and that the contract award was "unreasonable and inconsistent" and "arbitrary, capricious, an abuse of discretion, or otherwise not in accordance with law".
Some of the requirements in the contract do appear to be less suited to a carrier predominantly concerned with the transport of passengers and with no freighters – in particular the consistent mention of Afghanistan and various administrative requests.
United is requesting it be allowed to intervene in the court case, and noted its "strong interest in preserving and protecting its proprietary information".