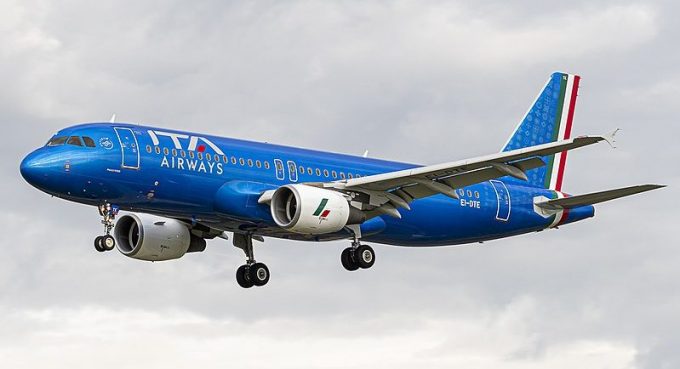 The vertical integration and modal mash-up continues. The Loadstar reveals today that a forwarder has started a shipping line and now a shipping line is looking at buying an airline.
MSC has told the Italian government it wants to buy a stake in the new airline, ITA Airways, which began operations in October, replacing defunct Alitalia.
And it's doing it in partnership with Lufthansa.
As previously reported, Lufthansa has expressed an interest in wrestling state-owned ITA away from the SkyTeam Alliance to add it to its own roster of carriers, which include Austrian, Swiss and Brussels.
MSC said: "Today MSC Group has expressed to the Italian government its interest in acquiring a majority stake in ITA Airways. The MSC group aims to create a partnership with the Italian government and Lufthansa."
It added that Lufthansa had expressed its interest in taking part in the initiative and that "MSC and Lufthansa, following today's expression of interest, require an exclusivity period of 90 business days".
ITA Airways said it had received the expression of interest from MSC and Lufthansa and said: "MSC Group has agreed with Lufthansa its participation in the partnership on terms to be defined during the due diligence.
"Both the MSC group and Lufthansa have expressed the wish that the Italian government maintains a minority stake in the company."
And it added: "ITA Airways is satisfied that the work carried out in recent months to offer the best prospects to the company is starting to have the expected results, providing for a company recognised as viable for partners of international reputation both in passenger and cargo transport. The board of directors will examine the details of the expression of interest in an upcoming meeting."
There is a lot to unpick. As The Loadstar Premium notes today, Lufthansa would be unable to get a foothold in Italy without local support. MSC is, essentially, acting as a relationship broker.
One air cargo expert added: "For Lufthansa to be interested in the cesspool of Italy, where everyone gets burned, it needs a platform there. Perhaps MSC has offered it a no-risk entry. Lufthansa Cargo will provide its complete range of services and ,in exchange ,it could get access to MSC's platform of tens of thousands of BCOs.
"Everything Lufthansa does, while overcomplicated, is the right step. This is no different."
MSC, meanwhile, does not know how to run an airline. As one executive who has worked closely with CMA CGM Air Cargo noted this morning, it's difficult for a shipping line to switch modes, adding: "CMA CGM doesn't know what it is doing and it could lose its shirt. And neither do its consultants.
"Expertise is vital – particularly on the ground."
One senior forwarder added: "It's quite an unusual move, but MSC is trying to transfer the established skill set from LH for the IP and expertise, and extend the critical movement product to its client base. Shipping lines are flush with dollars and looking at an integrator platform for their BCO clients, covering as much of the supply chain as they can.
"It would appear an intelligent move, short term, as the airfreight market is still relatively buoyant – but if, and when, demand for airfreight softens along with rates,  they will find operating costs against a lower margin very difficult to balance.
"Passenger and travel sentiment are strengthening and PAX flights returning, so the day of the freighter is diminishing as the market leading method of air freight. However if ocean freight remains as dysfunctional as it is currently, due to carrier schedules, air cargo may remain prevalent.
"On one hand, the shipping lines reap rewards for an unreliable service and, on the other hand, they reap rewards from their new airlines that shippers are reliant on to repair delayed shipments. That's not a bad business model at all."
If the deal comes off, MSC will no doubt use some of its newfound financial heft – which will likely run into double-digit billions for 2021 – on aircraft. ITA Airways currently does not have a suitable fleet for cargo aspirations. It has 39 Airbus narrowbodies and operates just three A330s, with four A350XWBs on order.
The carrier, which has hubs in Rome and at Milan Linate, notes on its website that this will increase by 26 aircraft this year , including 13 widebodies, with further growth up to 2025.
MSC will, no doubt, need to order freighters, or more widebodies, to be realistically able to offer integrated logistics services. Of course, MSC may also be looking to feed passengers into its cruise business, and again a relationship with LH would not hurt.
Along with MSC's attempt to buy Bolloré's African business, this is another step into one-stop shop territory.
Coming up: shipping lines, airlines and integrated services