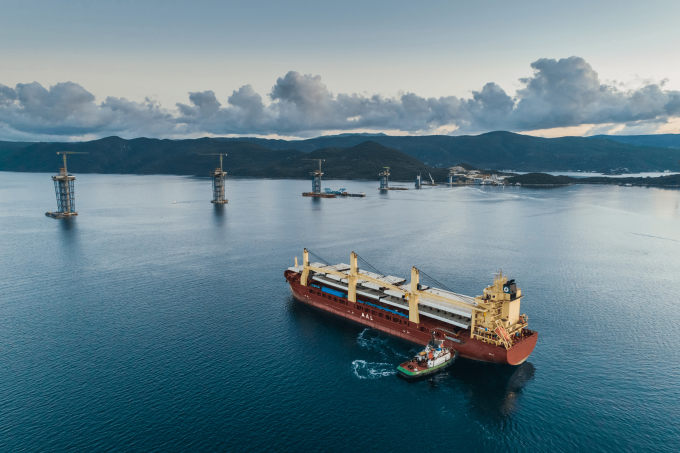 General cargo multipurpose and heavylift fleet operators have not only seen gains from the container sector end abruptly, but are also seeing their cargo come under attack from ocean carriers again.
An unexpected surge in consumer demand during and after the pandemic saw the global cellular fleet stretched to the limit, and opened up lucrative opportunities for the MPV market from frustrated retailers prepared to charter deck space on general cargo ships at any cost.
However, a rapid downturn in global markets in the past few months has resulted in a pivot in the supply-demand balance with major shippers no longer needing the back-up space of ad-hoc charters.
Moreover, when container lines start scrambling to fill ships and freight rates go back down, heavylift, project and out-of-gauge cargo starts to appear on their radar again.
In Drewry's latest MPV and heavylift shipping market outlook, senior analyst Susan Oatway said MPV charter rates had "continued to decline in September" and Drewry's prediction for the coming months and quarters was "more of the same".
She added: "Much of the recovery we saw in 2021 and into 2022 was more to do with the supply crunch in the competing sectors than any significant volume increases."
Prior to the pandemic, carriers were already making big advances into the project cargo space, setting up specialist departments to handle the technical aspects of out-of-gauge shipments.
Indeed, breakbulk cargo was no longer regarded by carriers as an operational complication, but as a new, and extremely profitable, revenue source.
And Ms Oatway is not optimistic about the MPV sector's long-term future, given the lack of investment in new tonnage. She said: "The concern is the level of over-aged tonnage, almost 60% of the fleet is over 15 years old."
She said the MPV sector's orderbook was just 4%, or a million dwt, in contrast with the container sector's current orderbook of about 28%, or 7m teu, with 5m teu stemmed for delivery in 2023 and 2024.
"The short-term outlook remains weak; that said, we do expect newbuildings to pick up marginally post-2023, when the need for more eco-conscious vessels becomes not only more pressing, but more possible for this fleet," said Ms Oatway.
She explained that the MPV fleet was "a follower and not a leader", in terms of eco-conscious fuels, and that when new technologies were possible, the orderbook could start to increase.
Ms Oatway suggested that the MPV fleet would not be significantly impacted by the introduction of the IMO's carbon indices for shipping, as most ships were already operating at below their service speeds, and thus could comply with the new CII (Carbon Intensity Indicator) regulations that come into force next year.