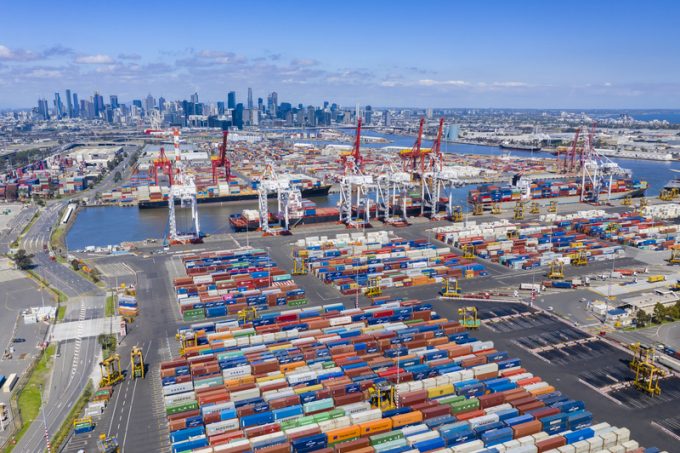 The Maritime Union of Australia (MUA) has launched another series of strikes against Patrick Terminals, causing "even more pain" for shippers.
The 19-month saga over a new workplace agreement has escalated after the MUA announced rolling industrial action at Patrick's Melbourne terminal for Mondays, Wednesdays and Fridays in October, in addition to existing on-and-off work bans in Brisbane, Sydney and Fremantle.
Patrick CEO Michael Jovicic said the move – after nearly 70 meetings with the union to try and hammer out a deal – was "aggressive" , particularly "during the peak pre-Christmas freight period".
He added: "The MUA's actions are, frankly, bewildering. It seems to have completely lost the plot. This blatantly aggressive strike action demonstrates it has no regard for the suffering of everyday Australians who have felt the impact of Covid-19 lockdowns, job losses and restrictions over the past 18 months."
Mr Jovicic insisted Patrick had offered a "very generous" pay increase, guaranteed no redundancies and provided a commitment to preserving jobs. Furthermore, with the company handling 40% of Australia's container traffic, he warned the strikes would have "ramifications" for all Australians.
However, with workplace agreements with the other three major terminal operators in the country in place, the MUA claimed there was "ample capacity for other stevedoring companies on the Australian waterfront to load and unload cargo."
Jamie Newlyn, MUA assistant national secretary, said: "We don't accept that there is any threat that imported goods will be in short supply due to the commencement of protected industrial action by our members. The Patrick CEO, or chief exaggeration officer, has again applied corporate spin to the situation. Patrick claim they wanted a rollover [agreement], but have insisted on changes their workforce will not accept. Patrick employees are rightly frustrated at corporate tactics to deny a modest pay rise and remove agreed conditions on secure jobs."
Nevertheless, carriers and forwarders were up in arms over the looming disruption. Paul Zalai, director of the Freight & Trade Alliance, said the action would have a "devastating impact" if congestion worsened to the degree experienced last October, when shippers were hit with US$330m in shipping line congestion surcharges.
He added: "Throw in the Covid situation, the challenges we're facing in international shipping and a high volume time in import and export commodities, and we just can't afford to have stevedores shut down every few days. This looks like being a saga that will stay with us for a very long time, with enterprise agreements up for renewal every three years."
Liner lobby group Shipping Australia said the industrial action would cause "huge costs and delays", noting carriers had opted to skip Port Botany, for example, during previous flare-ups in the waterfront dispute.
"This causes further disruption and cost increases in the on-shore logistics industries. Cargo gets landed in sub-optimal places and there are extra costs to store it and then get it back to the right place," it said.
Greg Mckillop, owner of Southern Cross Cargo, told The Loadstar: "The market situation is continuing to worsen. China delays continue with blank sailings and Golden Week holiday pending, while US sea freight is taking three-to-four weeks longer, due to congestion at the ports and inland trucking issues.
"Last year, when industrial action escalated, port congestion fees were implemented at $300 per teu, and shipping lines will likely give consideration to re-routing vessels to other tradelanes if the action does cause significant delays at Australian ports."