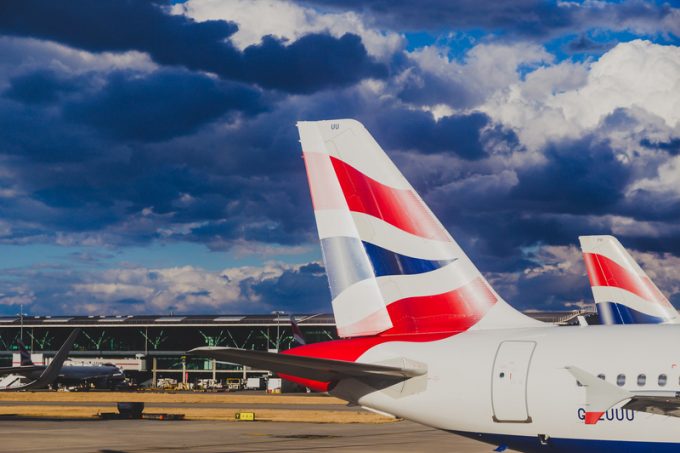 At least two hauliers are refusing to pick up imported freight from IAG Cargo's Ascentis facility at Heathrow, following delays that have seen some lorries stuck for 24 hours waiting for cargo.
One haulier said it was "deeply concerned" that delays were worsening, while another said it could not see any resolution in the short term.
The news comes as IAG Cargo implemented mandatory data checks for customs compliance for all shipments. It will charge companies which fail to send messages digitally.
It told customers: "Should the information not match [our] requirements, IAG Cargo will continue to perform the manual data entry on your behalf ,which will be charged to you. These new charges will be effective as of 1 January 2021."
One forwarder told The Loadstar: "IAG Cargo's priorities are all wrong. It's all me, me, me, and not about the customer.
"I suspect this move to digital is another reason for shedding staff."
Another forwarder said he was avoiding using IAG Cargo for any new orders for the time being.
While IAG Cargo failed to respond to The Loadstar's most recent questions on the delays, it did respond to BIFA, which had got in touch with the carrier to raise forwarders' concerns. BIFA received a statement from Martin Lyall, chief operating officer for IAG Cargo.
He said: "What we are suggesting is, where customers have enough freight, we are asking to unitise on aircraft ULDs.
"For many customers, this is more convenient as they are able to break the units down at their own facilities. This does not work for everyone, which is why we offer both a unitised and loose proposition. But it will ease congestion and allow freight to be released more rapidly where it can be applied.
"We are reviewing all other potential measures to increase flow and ultimately improve service.
"We are planning to make a difference in days rather than weeks. I will be spending time in the operation with the team to review their plans and identify any further opportunities.
"This is of high importance to us and is being dealt with accordingly.  It has my full attention.
"I appreciate that our performance has a direct impact on our customers, and we will do all we can, as quickly as we can to improve the situation."
IAG Cargo only spoke of the new data requirement to The Loadstar, saying that data checks had been handled free of charge up till now.
"To make this as streamlined as possible for our customers we have set up a dedicated team to help customers complete the required entries. In instances where information provided by customers does not meet the required IATA standard, IAG Cargo will perform the manual data entry at a charge."
This week, forwarders speculated that the delays were being worsened by poor relations between the airline and its Unite cargo workers who have pledged to strike over Christmas. IAG Cargo underplayed the delays, and told The Loadstar that "all carriers and handlers at Heathrow during this peak season … have seen high demand."