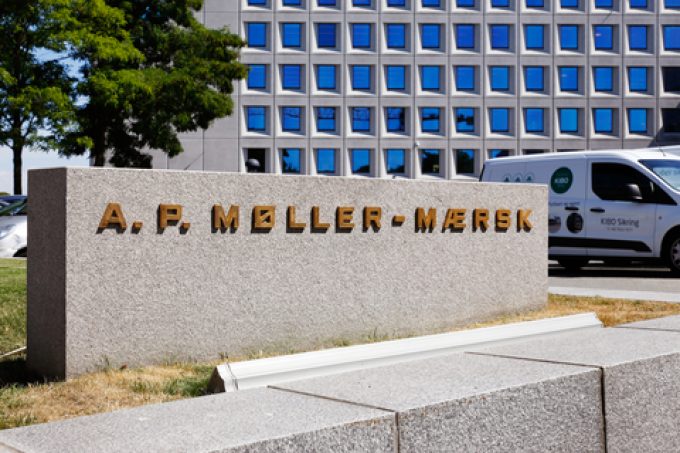 Maersk has had its credit rating cut by ratings agency Moody's to one grade above junk, with the agency concerned about a "significant downside" for the container industry.
Moody's said on Friday it was downgrading Maersk from Baa2 to Baa3, which is at the bottom of its investment grade bond ratings, and just one notch above grades "judged to have speculative elements and a significant credit risk".
Moody's vice president, and senior analyst, Maria Maslovsky, added: "The downgrade reflects our expectation that Maersk will face increased market and execution risks and, as a result, operate at a higher leverage than is commensurate with a Baa2 rating for a company in such a volatile and cyclical business as container shipping."
Moody's said its expectation was that Maersk would operate with a debt/ebitda leverage ratio of 3-3.5, which is higher than its criteria for a Baa2 rating, but the downgrade reflected the "significant downside risks facing the container shipping industry".
It added: "As the broad economic growth globally is expected to be less robust in 2019 as compared with 2018, global trade, the key demand driver for container shipping, is also likely to come under pressure. This trend is further exacerbated by the overhang of the US-China trade tensions.
"In addition, the container shipping industry struggled with the lag in passing through increasing bunker costs in 2018, and will need to pass through additional increased fuel costs associated with IMO 2020."
However, Moody's said that offsetting the challenges facing the biggest ocean carrier was the fact that it was also the fourth-largest operator of container terminals globally. It said it viewed the terminal business, which contributes almost 20% of Maersk's ebitda, as "more stable than liner operations", with Maersk's "significant investment in terminals" setting it "apart from its peers".
Moody's also positively noted: "Maersk's focused and disciplined management team, its stable shareholding and strong, public commitment to investment grade ratings."
The Danish transport and logistics group moved back into the black in the third quarter, with a net profit of $251m, giving a cumulative positive of $100m for the nine-month period.  Group CEO Soren Skou said the result represented "solid progress in our transformation" and predicted the fourth-quarter result would be "very, very similar".
In a separate development, Maersk has issued a customer advisory with more information on its decision to move the supply chain services offered by its forwarding arm, Damco, into Maersk Line from 1 January. It provided clarification on the measures to split the Damco business relating to contracts with customers, neutrality and confidentiality, which has caused some concern among customers.
In the transition, Maersk said, "…there will be strict guidelines and only relevant teams within the Maersk organisation will be able to access your sensitive information to ensure that we maintain customer confidentiality and neutrality".
It added: "Damco Freight Forwarding will continue to offer freight forwarding products and services and will do so as a separate, independent business under the Damco brand."