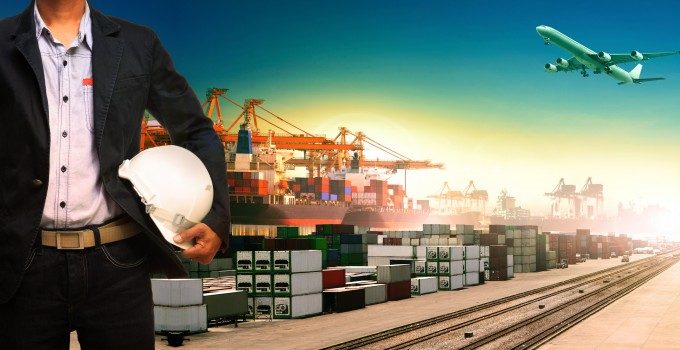 Cosco and China Shipping have released details of their forthcoming merger, which is likely to see the latter quit container shipping.
The plan is for China Shipping to manage the tanker operations, financing activities, shipowning and leasing arm of the merged company, while Cosco operates the vessel and service network and container terminal portfolio.
A fundamental part of the deal is this will be reflected in the relationship between the partners: Cosco will lease and operate China Shipping's vessels and transfer its container leasing business to China Shipping and then lease those boxes back.
A statement from the two Chinese companies said: "CSCL [China Shipping Co Ltd] will achieve business transformation by leasing ships and container boxes; acquiring the leasing business held by Cosco and China Shipping; and injecting other ship financing business and assets.
"Cosco Container Lines will rent CSCL's assets, including ships and container boxes, and divest the bulk shipping business. Cosco Pacific will buy the port assets of China Shipping and CSCL in order to integrate container shipping and port businesses.".
The combined container shipping fleet would comprise 288 vessels, including 84 with a capacity of over 8,000 teu, and total capacity of approximately 1.6m teu. According to Drewry Maritime Research, the combined fleet will top 2m teu once newbuild orders are delivered.
In a separate statement to the Hong Kong Stock Exchange, on which Cosco Pacific is listed, the port operator said its Florens container leasing business would be sold to China Shipping for Rmb7.8bn ($1.2bn), while China Shipping's port assets would go to Cosco Pacific for just over Rmb7.6bn ($1.18bn).
The theory is that consolidating both companies' container shipping activities into Cosco would give it the scale necessary to survive current industry woes and compete with the big three of Maersk, MSC and CMA CGM – likely to be more pertinent should the latter's acquisition of APL complete next year.
The statement added: "As the leading companies in China's shipping industry, CSCL and Coscon have cooperated with each other for years. We will greatly improve the new company's core competence after the restructuring and consolidation.
"For our investors, the integration of quality resources and capture of the synergies can bring better investment return; for our customers, expanded shipping capacity and widened scope of the business will optimise the route network, and improve the fleet structure, thus enhance our ability to deliver higher quality customer services and meet more rigorous service standards; for our suppliers, it provides a better platform with even more cooperation opportunities."
However, Drewry questioned whether the tie-up would improve profitability, given that the industry fundamentals would remain the same.
"Consolidation will not do anything to improve industry profitability in the medium term, as it merely shuffles the excess number of ships into fewer hands. Further consolidation is a possibility as other lines decide they cannot keep up, but the challenging outlook will subdue valuations, making them less appealing to potential sellers."
What also remains to be resolved for the wider container shipping industry is the effect this will have on the current east-west alliance structure, although given that it is Cosco that is taking control of the combined fleet the simplest outcome would see China Shipping leaving the Ocean Three vessel-sharing agreement with CMA CGM and UASC. The CKYHE alliance, that Cosco is part of, would be significantly bolstered by addition of the China Shipping capacity.