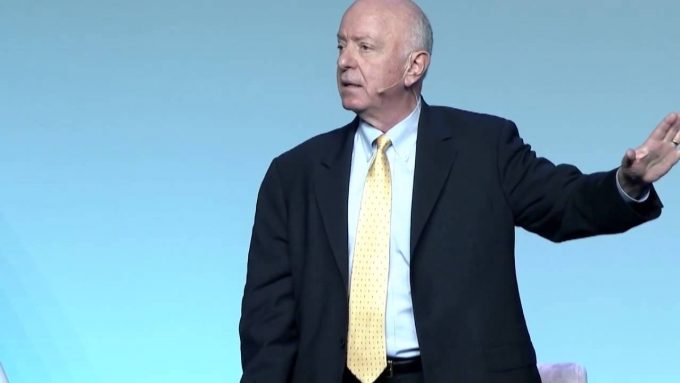 Each year, the annual Transpacific Maritime (TPM) conference opens with a keynote speech from IHS Markit chief economist Nariman Behravesh (pictured above). It acts as a an economic backdrop to the supply chain issues discussed at the conference, and this year focused on the threat of recession.
"The first quarter is when we most get asked "when is the next recession coming?"
"Well, growth is slowing, but we think the probability of a recession won't begin growing until around the second half ...