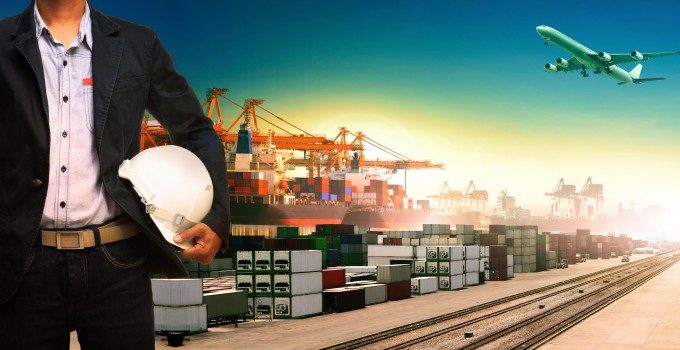 Manchester Airports Group (MAG), owner of three of the five largest freight airports in the UK, has hit back at the Freight Transport Association's backing of London Heathrow for capacity expansion.
The FTA this year published research entitled Sky High, which claimed an additional runway at Heathrow would be best for the freight industry. But MAG said the report failed to weigh the advantages of regional capacity and the benefits of diversifying freight around the UK.
"The integrators already know the benefits of Stansted and East Midlands – they know the advantages of time and efficiency," said Graeme Ferguson, commercial director, MAG.
"Expanding Heathrow just recreates a monopoly that will be at capacity again soon after expansion, when freight could be routed nearer to customers at airports with space."
Mr Ferguson, who argued his point at Multimodal's air freight stream yesterday, said MAG had been engaging shippers in the eastern region of the UK and the City, in a bid to boost cargo through Stansted.
"We've been talking to companies in the Cambridge hi-tech corridor and region to find what connectivity is needed for the workforce and product. And we don't see why Stansted can't be a freight airport for London."
The report fails to acknowledge any regional options, arguing only that most freight jobs are clustered around Heathrow.
But MAG, which also owns East Midlands and Manchester airports, noted that large volumes were being trucked to Heathrow anyway, and could be moved faster via other airports – with the right connections.
Stansted currently handles some 240,000 tonnes of cargo annually, and MAG, which bought the airport at the beginning of 2013, sees significant potential there.
The airport operator has been alone among its UK peers in promoting the freight business. Both London Heathrow, which has yet to form a freight policy, and London Gatwick, which acknowledges its freight business is "insignificant", don't currently see cargo as an integral part of their business.
But there are other rivals for UK freight that are more focused on the task of delivering benefits to cargo customers – Schiphol in particular.
"We are seeing a lot of UK freight trucked from Amsterdam," said Conan Busby, business development manager cargo. "We want to make the pie bigger, rather than take the business from other airports in the UK.
"The problem is UK exports. If the UK had a bigger export market it could compete better with other airports outside the UK. We need to be growing trade with major economies. "
MAG's biggest freight customers are the integrators, which are seeing considerable growth. But Stansted is probably best known as a low-cost carrier hub, and MAG sees opportunities to begin its freight growth through low-cost belly space.
"We need the forwarders to see services and see more freight at the airport," said Mr Busby. "Ryanair is a good customer and puts a lot of cargo through the airport.
"But there are so many parties involved in this business, so many stakeholders, that it's going to take a long time."
But MAG's focus on freight is starting to pay off, he added.
"Volumes are also going to be influenced by macroeconomics, but the benefits of engagement are showing," added Mr Ferguson. "From a freight perspective we think we can provide a better service than other airports.
"We want to diversify the freight industry and open it up. We are serious about the cargo business."