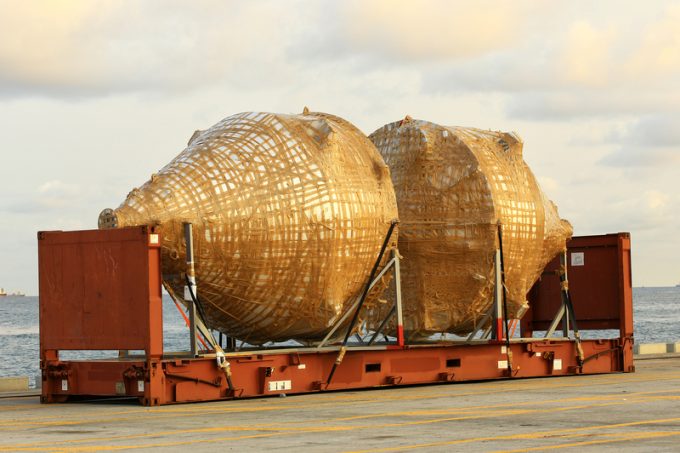 In a further effort to crack down on misdeclared cargo, Maersk Line will introduce a $500 fee for special and out-of-gauge cargo if the actual dimensions of the cargo differ from booking details.
Maersk has warned shippers that, from 1 July, even if the actual sizes differ from booked dimensions by as little as a few centimetres, the fee will be applied.
A customer advisory explains that, globally, it sees around 20% of all cargo changing dimensions from booking to loading, with 6% causing issues "due to misdeclaration where it is either not safe nor operationally feasible to handle the shipment".
It adds: "Furthermore, the fee is not added as a penalty per se, but is introduced to cover all additional administrative efforts these misdeclarations cause, among others the re-quote, terminal checks for feasibility and costs, as well as documentation amendments."
Five days prior to departure date, the Maersk Special Cargo team contact the shipper or freight forwarder to confirm the booked dimensions, as well as the end-wall position if the cargo is transported on a flat-rack.
"If we do not receive updated dimensions before gate-in, but discover the actual dimensions exceed the booked dimensions, the customer will receive a new quote with an updated rate and terminal handling charges, as well as the misdeclaration fee," said the carrier.
However, should there be divergence in dimensions, as long as Maersk is notified of the updated size before the cargo passes the terminal in-gates, the shipper would be able to avoid the fee.
"The dimensions are, typically, not known 100% at the time of quoting and booking. However, after lashing and at the time of pick-up, the final dimensions are typically available. If the customer is still unable to provide updated dimensions, they are always able to add a few centimetres buffer to the assumed dimensions during the booking stage, if the quoted dimensions are not exceeded," it said.
The fee is the latest in a series of carrier efforts to clamp down on misdeclared cargo. Despite the implementation of the IMO verified gross mass (VGM) regulation, there are still plenty of incidents where the declared weight of a container is less than the actual weight.
Hapag-Lloyd this morning advised shippers in Senegal that it would begin to check every container weight, after it had "found several examples of VGM missing or misreported, either fraudulently or negligently.
It said: "This is a very serious situation as it poses risks to the safety of our colleagues on ships and of employees at the terminal level, so that we immediately implement stricter governance around VGM."